I love my diffuser for oils. I could sing it from the roof tops! It sets the mood in my living room, changes colors to match my vibe and always put the just right smell into the air. I love it so much I wanted a diffuser for my car, office, classroom, everywhere outside of home! So I turned to a battery operated oil diffuser!
Here are some of my favorites as well as tips to look for when buying one!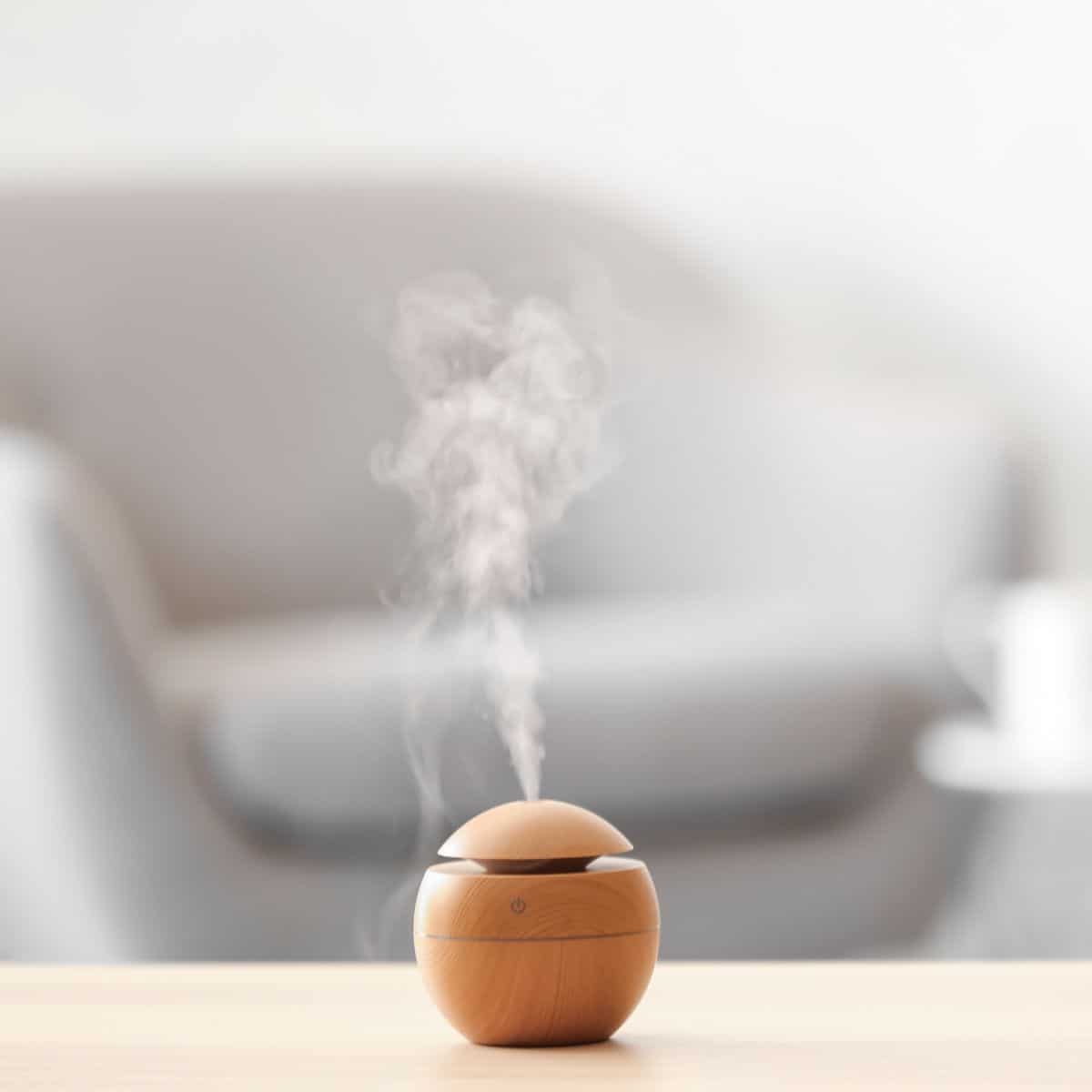 ….If I thought I was tapped out on love for diffusers, a battery operated oil diffuser proved me wrong. I love this thing so much!
Why battery operated?
A battery-operated oil diffuser is a device that uses batteries to power the diffusion of essential oils into the air. It is a portable and convenient option for those who want to enjoy the benefits of aromatherapy without being tethered to an electrical outlet.
So why spring for batteries over a plug in?? There are a lot of reasons that people prefer battery operated diffusers.
The perks are:
They are portable
They are sleek and come in different sizes
They use less of your oils
They don't use water
They give you a boost on the go!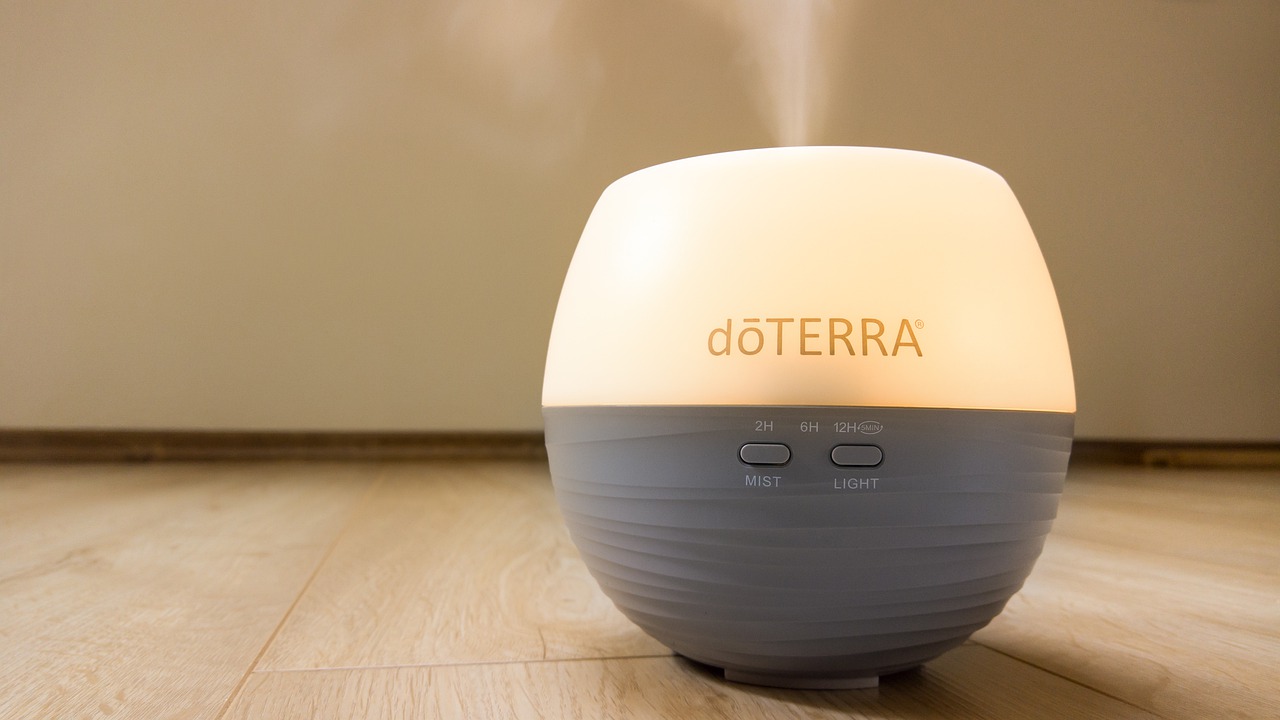 On the go oil use!
Portable means more chances than ever to use the best oils in the places where you need them. Get writer's block at the office? Use a battery powered diffuser on your desk!
Would your student's benefit from a calm down blend? Pop one on the white board in your classroom! (I even used one with a command strip stuck to my dashboard!)
Discreet and elite
Probably one of the best benefits of battery powered oil diffusers is that they can be as discreet as you need them to be. They do not need to run constantly, and can be clicked on and off with the push of a button. There is no loud bubble or hiss from the water inside, and they come in a variety of shapes and sizes.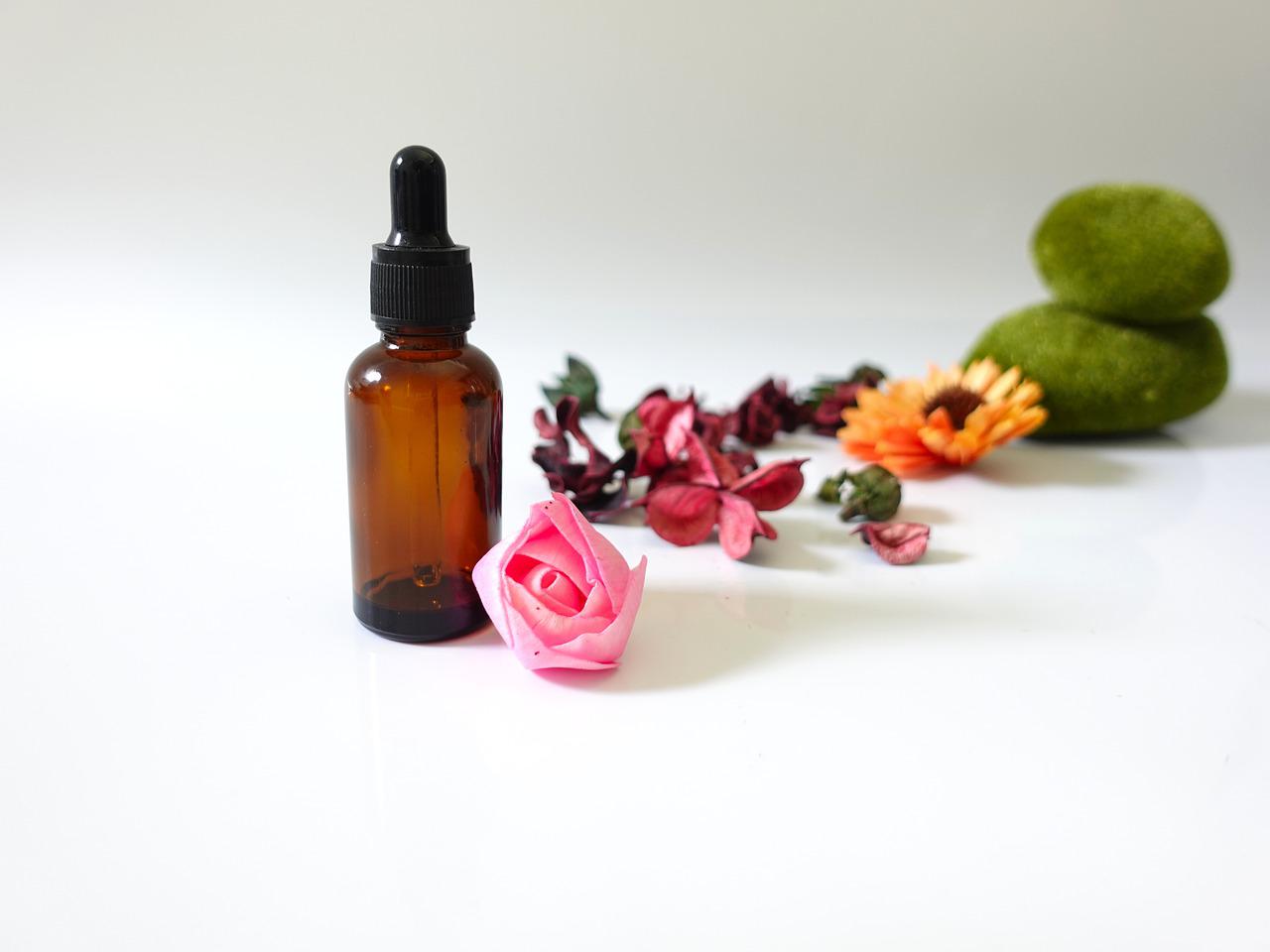 Less is more
A typical diffuser runs for about 8 hours, and a battery powered diffuser runs at about 3. Because of this, you don't need to put in quite as many drops to the battery powered diffuser. This may extend the life of your oils and save you a penny or two.
No muss, no fuss
I love the way the vapor looks coming from the top of the diffuser, but there is something to be said for a battery operated diffuser not using water. No access to a tap? No problem. There won't be a spill or a puddle to clean, and you can get the benefits from the diffuser no matter your access to water.
Amazon Finds!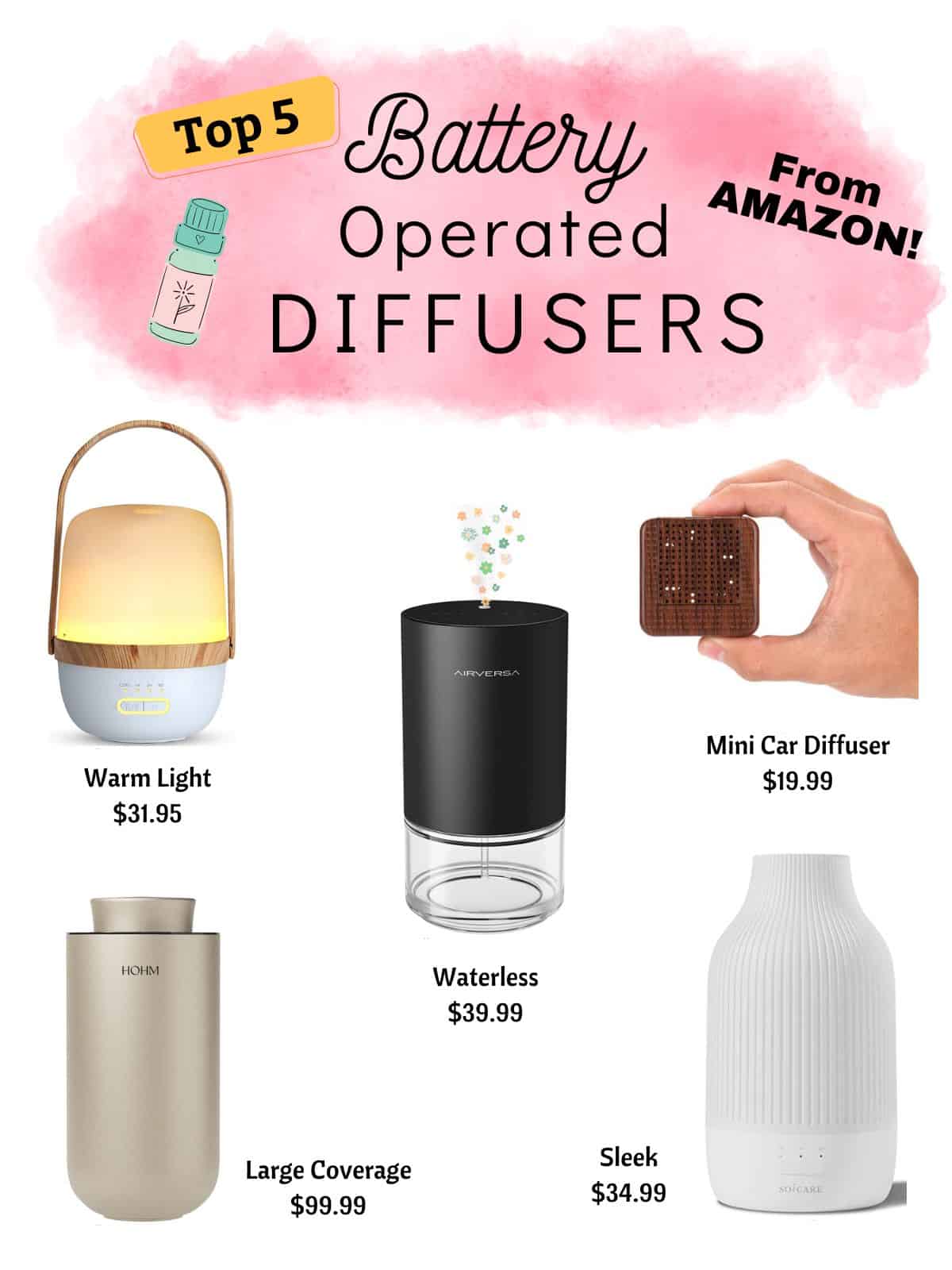 Which battery operated diffuser is best for you?
There are so many different types of battery operated diffusers to choose from. How does one decide which is the best fit for their on the go oil needs?
Think about what you need! – This is going to be the most important aspect of purchasing a diffuser, and will drive the type that you look for. Do you need a big boy that will sit on your desk all day? Something small that can go in your purse? Or maybe something that doesn't look like a diffuser to sit in the office bathroom!
Read the fine print! – Some diffusers come with an AD adapter, and some ship without. If you are looking for a diffuser that you can use next to a computer. Some have batteries included, but most don't, and you may want to read about the specifics of the type of battery the diffuser takes to run.
Check the tag – You get what you pay for, and while most are affordable, be sure to find a battery operated diffuser in your budget!
Get more diffuser info here:
Top 2021 oil Vent & USB diffusers for your Car
Top Wooden Essential Oil Diffusers in 2021