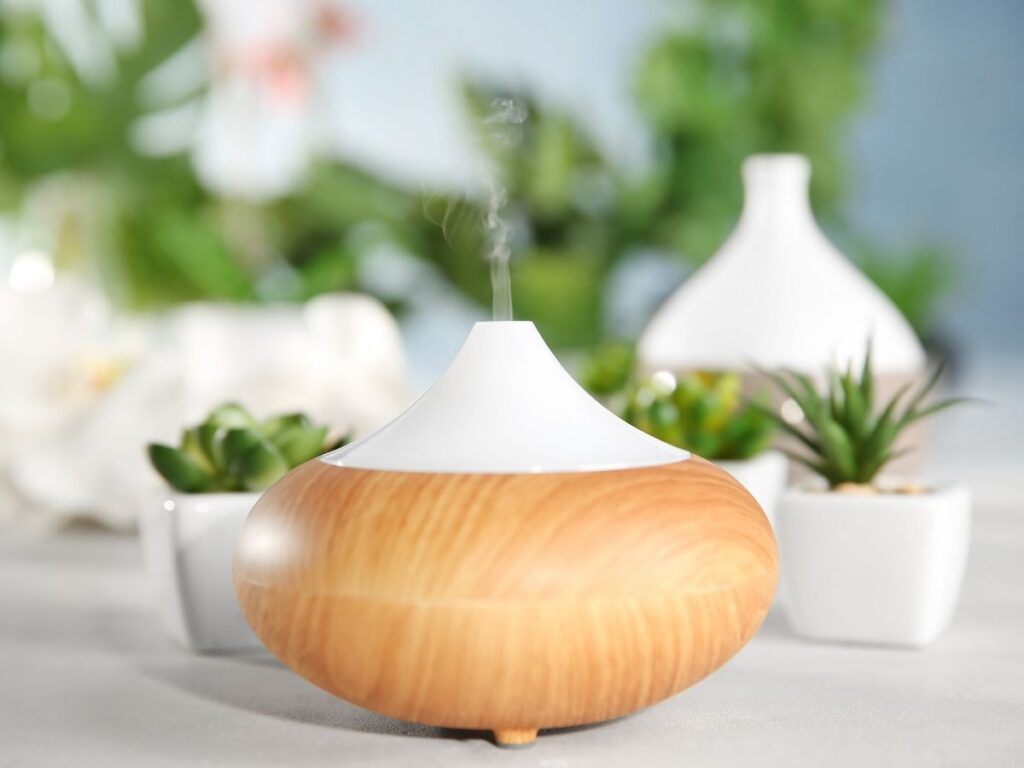 This post contains affiliate links. Read my disclosure statement here.
I first started using essential oils a few years ago, after a wellness day my school had. (I was a teacher.) It was meant for staff members to relax and learn about ways we can de-stress and live an overall healthier lifestyle. So I signed up for the essential oil workshop and fell in love with oils.
Shortly after our wellness day ended, I went onto Amazon and purchased the least expensive pack of oils and diffuser set I could find. The next week, I was diffusing essential oils in my classroom and the kids loved it.
When summer break came, I left my diffuser in the classroom along with the oils I purchased and "essentially", fell off the aromatherapy band-wagon.
Then a year later, we had another wellness day which taught us about DoTerra essential oils and I started to educate myself even more. I learned that there ARE different qualities of oils and that purchasing cheaper oils is not worth it.
So I left that day with a bottle of DoTerra's On Guard antibacterial spray and a calming roller ball bottler, and I just fell in love with the way they made with me. It was actually right before the COVID pandemic so I took the oils and antibacterial spray everywhere with me!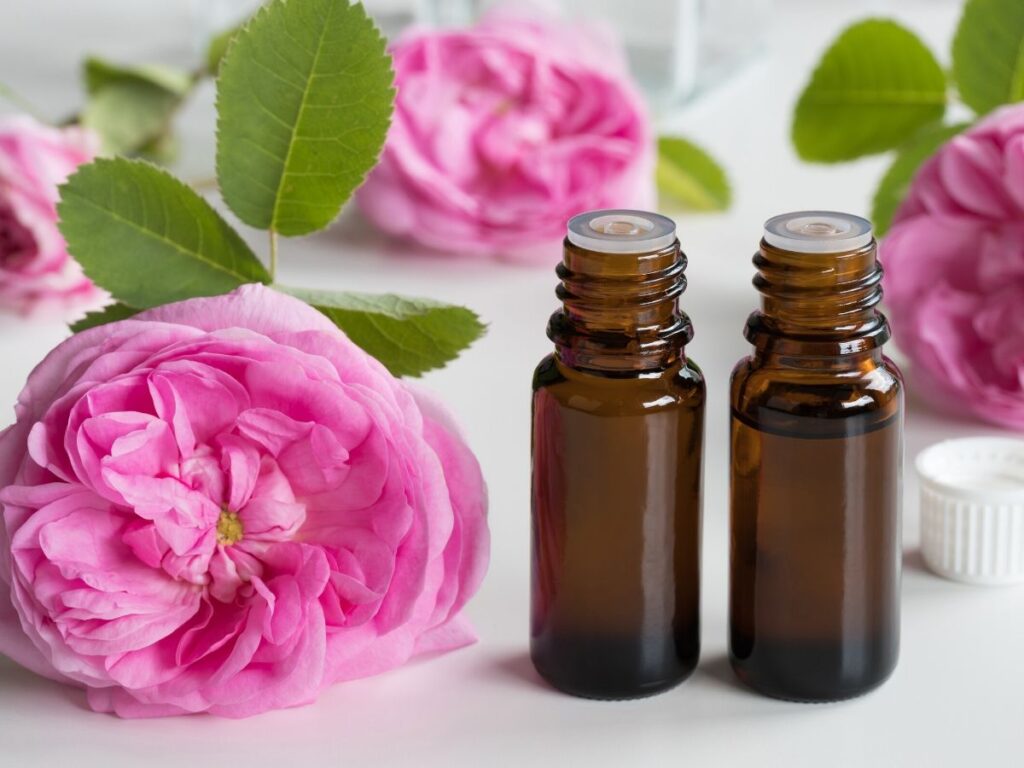 I did much more research over the course of the next few months and finally decided to purchase a starter kit from Young Living. I knew I loved DoTerra so I wanted to experiment with Young Living next.
I could tell the quality was there right away. So now, I change it up between a few different brands. I love the blends different brands offer because it saves me time experimenting with my own blends.
So without further ado, here are my FAVORITE products and accessories that I have come across.
My Favorite Essential Oils
Daily Roll-On Essential Oil Kit– This kit is awesome! If you know me, you know I don't wear perfume so these roller-bottles turn into my perfume without the harsh chemicals. This kit has the following blends ready to go and pre-diluted!
Immune Strength
Lavender Greece
Migraine Support
Peppermint
Tranquility
On Guard Sanitizing Mist– This is the first Do Terra product I fell in love with in the midst of this crazy pandemic. I use it to spray everything down from my steering wheel, to my shopping cart to my kids hands! The smell is so warming and comforting I can't get enough of it.
*Also check out the most popular essential oils that are used today!
My Favorite Products
Carrier Oils– If you purchase single oils without being diluted, you will need a carrier oil. Here are some great options. I love using jojoba and avocado oil and fractionated coconut oil.
Multi-Purpose Cleaner– This safe cleaner is amazing, safe and infused with essential oils! My husband doesn't think our house is "clean" until he smells some kind of cleaner. (insert eye-roll) So instead of using Clorox or Febreze, to prove I cleaned the house, I use this instead.
Natural Facial Cleanser– I have struggled for years to find a facial cleanser that I am not afraid of putting on my skin. It removes makeup and leaves a citrusy smell and made without phthalates, parabens, artificial fragrances, etc!
Check out the top wooden diffusers from 2021!
My Favorite Accessories
4 oz. Spray Bottle– This spray bottle is awesome for mixing a few oils together to use as a spray or cleaner. I like to mix one with some lavender and eucalyptus oil to spray onto our pillows at night or spray it onto my body. Or mix with aloe, witch hazel, and vitamin E and spray onto that sunburn!
Humidifier and Diffuser– This diffuser is awesome. I have heard so many great things. It is world's first open-top humidifier and essential oil aromatherapy diffuser. It is able to hold 2-liter of water, which is 20 times the size of an average diffuser.
Blending Supplies– If you are new to your essential oil journey, you will need the proper blending glass bottles. I love the roll-on bottles the best!
Aromatherapy Inhaler Sticks– These are SO fantastic if you are always on-the-go or traveling. They are little sticks that come with 4 wicks. All you do is add a few drops of oil to a wick and place it inside for easy inhaling!
Lava Necklace With Oil– Lava stones are considered to be stones of rebirth because they come from raw energy and are created by fire. Lave stones help create a grounding and calming effect, which is great for helping to stabilize your root chakra. You can add a drop or two to the stone to carry the scent around with you! It's my favorite perfume replacement!
Essential Oil Bamboo Box (20 slots)– If you have more than 10 essential oils, you will definitely need a box to hold them. I have two toddlers running around so keeping my oils out of sight is important to me. You also should know that keeping your oils in dark place will help prolong their shelf life!
10 ml Roller Bottles– I love roller bottles. They hold a small amount of carrier oil so I can change up my blends every few weeks! Plus they are great for traveling.
Shower Diffuser– This shower diffuser is one of the best in the biz with GREAT reviews! The price is so worth it in my eyes. This diffuser is definitely next on my "to-buy" list!
Fact* The proof exists that air fresheners of all types, including hanging air fresheners, vent style fresheners, and other styles are toxic, harmful to your health, and even dangerous.
Essential Oil Car Diffuser– With two boys, I have to confess that my car smells like food and dirty socks almost always. And those car air fresheners shaped like a tree are disgusting. I love that I can keep my car smelling great without those artificial smelling fresheners. A game-changer. Here is another you might like.
Essential Oil Carrying Case (10 oils)– This case is made of fabric so it's perfect for taking with you when your traveling on vacation or spending the night somewhere!
Ceramic Diffuser- This diffuser does not look like other diffusers. It is a decorative piece as well as as functional. Shaped like a pineapple, it is fun, looks beautiful and gets the job done!
5 ml Essential Oil Bottles– 5 ml bottles are a must. They hold a small amount of oil so you can have fun mixing and blending different aromas without feeling like your wasting a ton of oil.
Final Thoughts
If you are just starting your essential oil journey, I suggest starting off small and slow. The 3 main items you need are:
High quality oils
A diffuser
A carrier oil
Having these three things will allow you to safely use your oils as you wish without spending a ton of money. The other accessories I included above make using oils easier and more convenient but are not needed to enjoy the benefits of essential oils! Before you create your own oil blends, read about the different notes in essential oils!
Check out these posts next!
Are Essential Oils Really Effective?
How To Properly Use Essential Oils
Essential Oil Diffuser vs. Humidifier