If you love essential oil diffusers but don't have one that is portable, a car essential oil diffuser is exactly what you need! Below I talk about the best car diffusers in 2021 and which ones you should look into!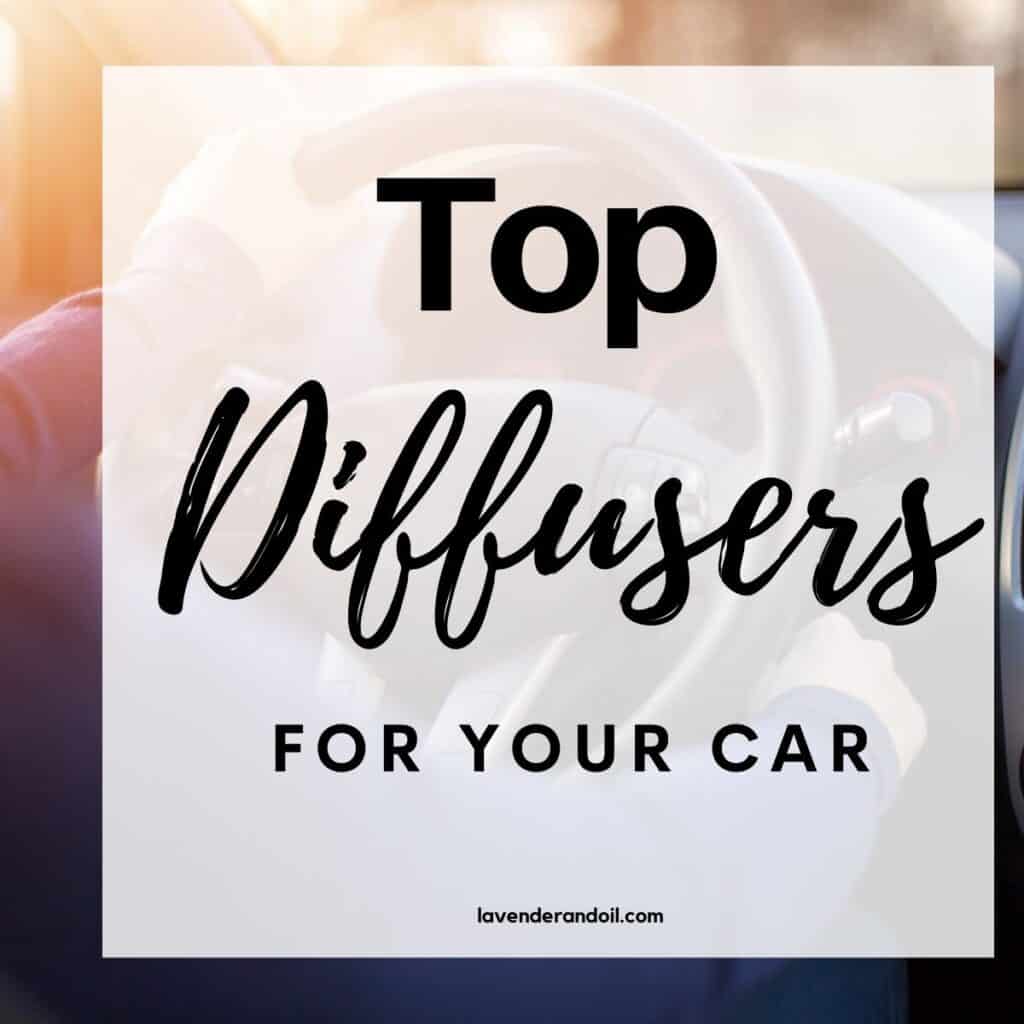 What Are Car Diffusers?
Essential oil car diffusers are exactly what they sound like. As the name implies, it is a device that you can attach to your vehicle which will diffuse essential oils for you as you are driving.
If you are traveling on vacation, a portable diffuser that doesn't require a plug is best!
Why Use Them?
Car diffusers allow you to enjoy the benefits of aromatherapy even while behind the wheel! Many people drive for hours every day without giving much thought to their health or wellness. Air fresheners mask odors that cause unhappiness and irritability, but using essential oils with a car diffuser allows you to relieve stress-inducing odors naturally, opening up your sense of smell so that it does not interfere with your emotional state.
If essential oils are absorbed through the skin when applied topically, why wouldn't they be absorbed through the nose when diffused in the air? The sense of smell is just as important to your well-being and health as touch and taste.
Types Of Car Diffusers: Vent clip essential oil diffusers – These attach right onto the air conditioning/heating vents in your car. They are very inconspicuous; people won't even know what
How Do Car Diffusers Work?
With a diffuser on your air vent, it will diffuse essential oils into the air without using heat. They have a small fan that blows air through an absorbent pad containing the essential oil of your choice. You can then enjoy all of the benefits listed above while driving!
Read about how many drops of essential oil to add to your 100 ml diffuser and exactly HOW to use an oil diffuser properly.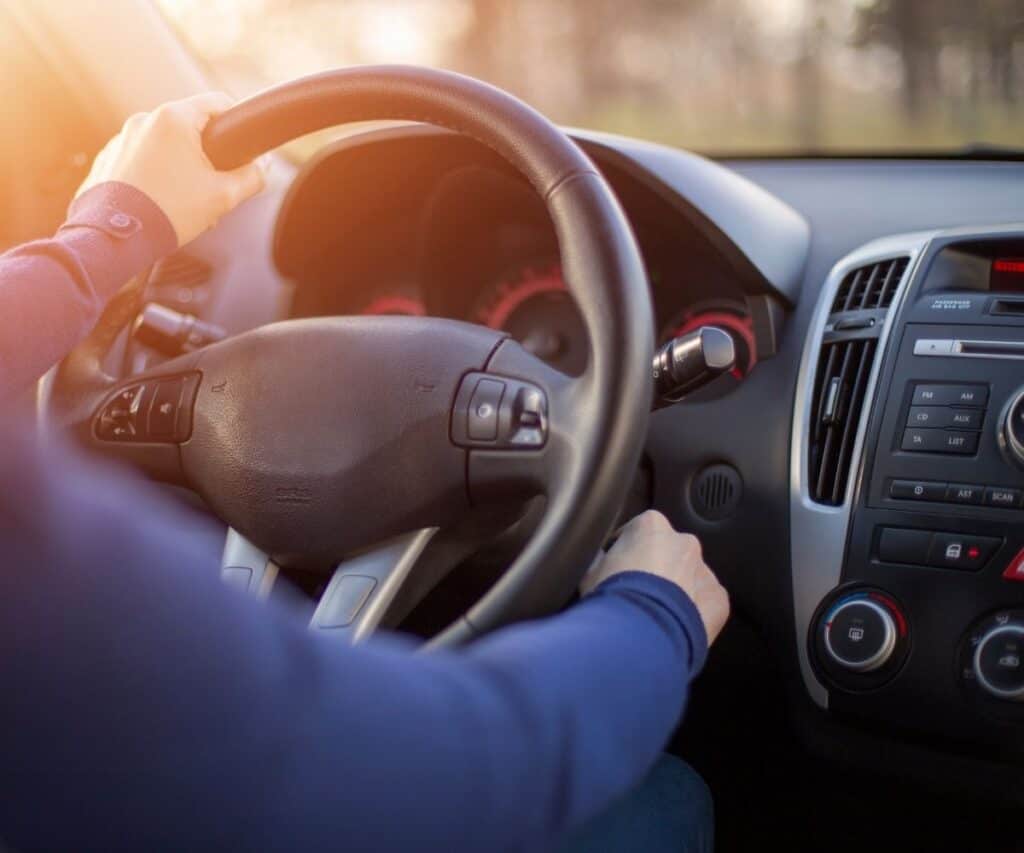 How To Choose A Car Diffuser?
When looking into purchasing a car diffuser, make sure to consider what you'll need from it before buying! If you want something discrete, get one of the vent clip diffusers.
If you are someone who drives long distances every day and wants longer-lasting aromatherapy benefits, look for a larger model with multiple points for diffusion.
Types Of Car Diffusers
Vent clip essential oil diffusers – These attach right onto the air conditioning/heating vents in your car. They are very inconspicuous; people won't even know what is diffusing the lovely fragrance into your car!
USB powered essential oil diffusers – These plugs right into your USB port and diffuse the scent. They are small and easy to store in a glove compartment or center console.
Renewable essential oil sprays– These allow you to use as much or as little as you want with no waste or residue left behind. Their compact design allows them to fit perfectly in your purse, office drawer, locker, gym bag, baby bag, or car. Plus they are safe to take through airport security so they are easy to travel with!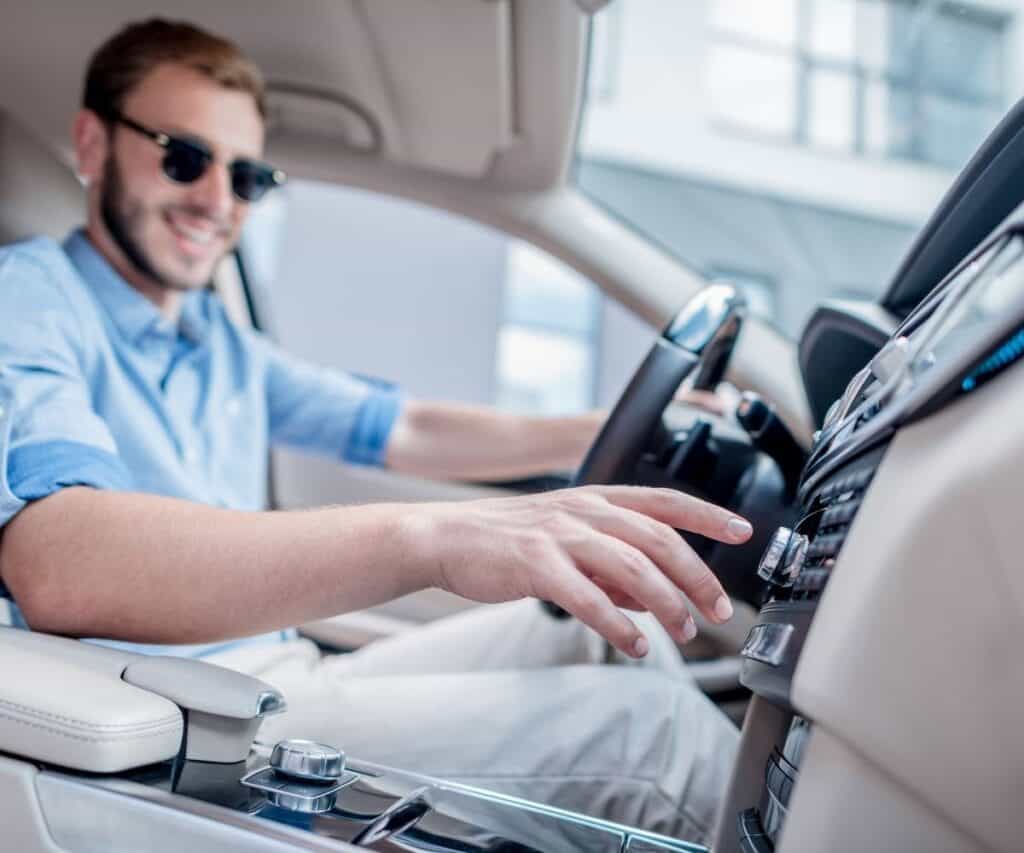 Top Car Diffusers of 2021
Lotus Diffuser Car Essential Oil Aromatherapy Diffuser by VIVO (Black)
This diffuser is my personal favorite. It looks sleek and has an attractive design, coming in black or silver. You can attach it to your air vent right away with no need for any prep work; no tools required either!
This diffuser has many positive reviews and is easy and very convenient to install!
Relieves stress
Reduces fatigue
Improves concentration
Increases cognitive ability
Boosts immunity
Promotes spiritual awareness
QBUC Car Air Freshener Solar Energy Rotating Cologne Car Aromatherapy Diffuser
This diffuser is a fan and uses solar technology to run automatically! You can replace the fragrance insert as needed.
Metal enclosure with solar technology: QBUC Car Fragrance Diffuser made of zinc alloy with solar fan blade robust and easy to install.
Improve Air Quality: Our car decorations come with a Cologne aroma ring that improves air quality and diffusing the fragrance.
Long-lasting Fragrance: The fragrance of the scent ring is even and lasting, bringing you a comfortable driving experience .Usually the aroma can last about 1 month.
InnoGear Car Diffuser, USB Essential Oil Diffuser Ultrasonic Car Humidifier Aromatherapy
This diffuser is a USB type that can plug into your car's cigarette lighter/charger port. It doesn't need to attach to anything, and it also has the added benefit of acting as a humidifier as well!
Adds moisture to dry air for easier breathing
Creates a comfortable environment by providing clean fresh scent
Eliminates bad odors from pets, cigarettes, etc.
Lightweight and compact- Portable design makes it easy to carry. It requires no installation, so it's perfect for use anywhere!
V-Quality Empty 7ml Refillable Car Aromatherapy Essential Oil Diffuser Freshener Decor
This diffuser is a fun and decorative one! You can clip it to your vent OR hang it on your review view mirror!
A MUST IN YOUR CAR: The V-Quality aromatherapy diffuser is exactly what you need to create a cozy car ambient by freshening up the air with the subtle, pleasant scent of your favorite essential oil and bringing an elegant decorative touch to your car.
CONVENIENT AND PRACTICAL: What makes the V-Quality car air freshener truly convenient is the fact that you can refill the bottle with any essential oil of your choice, as it is equipped with a screw lid for easy refilling.
DELIGHTFUL SCENTS: Our scent diffuser is designed to ensure a constant fragrance release that can help eliminate foul odors and unpleasant smells. The aroma is diffused slowly, without charging the air so you can enjoy fresh, breathable air that can help boost your mood and calm your mind and body.
Enoch Car Air Purifier with USB Car Charger
Powerful Air Purifier: Enoch Ionic Air Purifier can release up to 5.6 million negative ions per cm3, which can immediately remove bad order and small from the car. These high-density negative ions also attach dust and smoke to neutralize airborne contentment to increase the air quality. This is the way to enjoy a clean environment on any car ride.
Light Scent of Ozone: The air purifier emits a light scent of ozone that smells similar to a summer rain shower. It is important to keep in mind that ozone is most effective in deodorizing when used over a period of time. Is unlikely to see immediate results, but can definitely feel and see the long-lasting improvement over time.
Charges Your Devices! Dual 2.1 A USB ports are provided for powerful and rapid charging for any mobile phone, tablet, and other devices. A perfect car accessory to keep the car cabin fresh as well as lighting fast charging for a long car ride.
LtYioe Colorful Cool Mini Humidifier/Diffuser
This diffuser is 4 inches tall and is an ideal car diffuser that does not plug into your vent. It's small size makes it perfect for placing in your cupholder or small compartments in your vehicle.
Light settings – This cool mist humidifier has a VIVID colorful cycling light setting creates a peaceful ambiance while delivering a soothing mist. It offers maximum relaxation for you.
USB power cord- Portable and small design is very easy for you take to anywhere. The USB Power Supply compatible with any device USB port which ensures it can be used in any vehicle.
Super quiet! Ultrasonic humidifiers produce a near-silent frequency 26dB (quieter than a library) ensuring ultra-quiet operation.
AISHNA Humidifier Colorful Cool Mini Humidifier
This diffuser is a USB type that can plug into your car's cigarette lighter/charger port. It doesn't need to attach to anything, and it also has the added benefit of acting as a humidifier as well!
The portable USB humidifier uses one button control. All you have to do is press the on/off button every 1 second to control the mist.
Mini humidifier It has two spray modes and an automatic shut-off function. Fill it with water, in continuous mode it can run for 4 hours, in intermittent mode it can run after 6 hours.
The humidifier will turn off when there is no water, so you can use it at night without worrying about damaging the humidifier.
Custom Car Vent Clip Cylindrical Essential Oil Diffuser
This diffuser is a USB type that can plug into your car's cigarette lighter/charger port. It doesn't need to attach to anything, and it also has the added benefit of acting as a humidifier as well!
The top and bottom of our car clips have different sizes of diffuser hole, you can rotate the white dot-marked end to control the concentration of aromatherapy. When you want a faint scent, you can turn off the diffusion port.
According to different scent preferences, our car diffuser vent clip has included 12 UNSCENTED refill sticks that absorb and dispense any desired essential oil or perfume with longer lasting fragrance allowing you more aroma choice over your vehicle's fragrance.
The custom car vent clip designed a newly Long cylindrical type brings you a different Visual effects. Drops your favorite essential oil giving you a joyable mood and slowing down fatigue when you driving.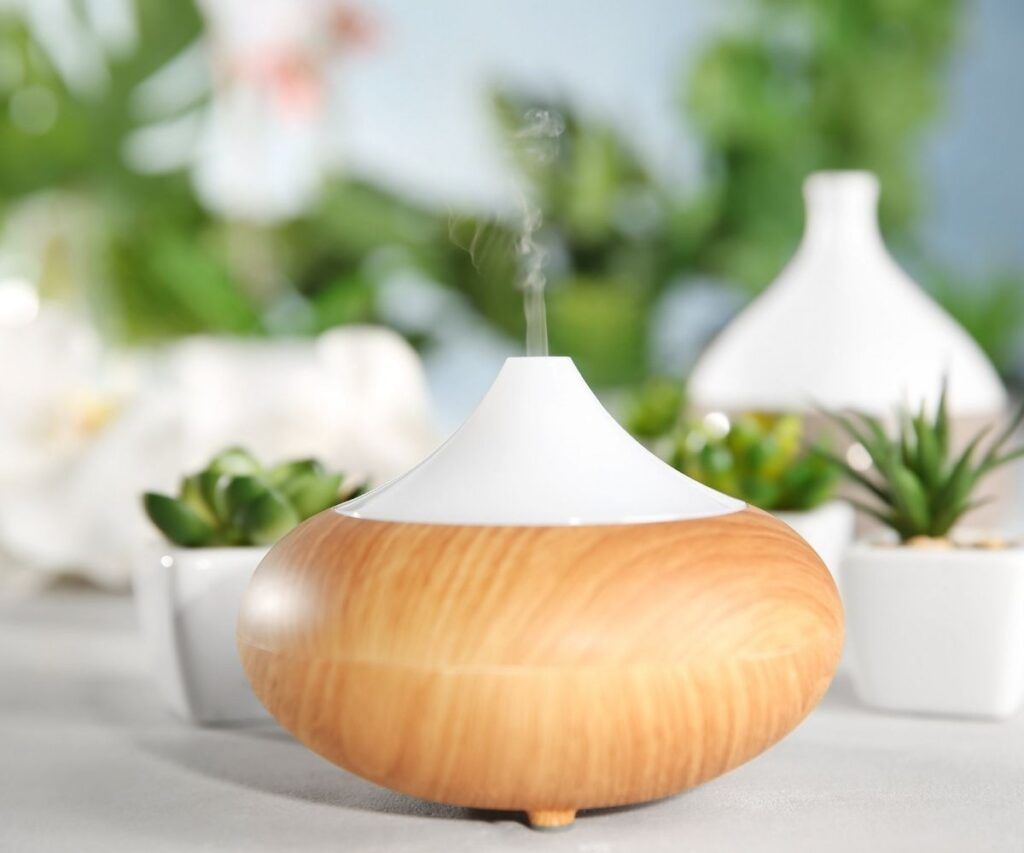 6 Benefits of Diffusing Oils In Your Car!
Increased Focus
Essential oils increase focus because if the scent can reach your olfactory system, it will help you concentrate by removing unpleasant odors that distract you from completing tasks. By using a car diffuser to diffuse oil while driving or commuting to work or school, you not only clear distractions away but also feel more positive and alert!
Increased Energy
A diffused oil high in Citronella will help you to stay alert and energized. The scent of the Citronella helps to reduce fatigue, which gives you more energy! Plus, it's a naturally uplifting scent that many people enjoy inhaling for this effect.
Other essential oils that can be used for increased energy are Lime, Peppermint, Grapefruit, Bergamot, Orange Sweet and Mandarin.
All Natural Air Freshener
No one likes driving inside an air freshener or Febreze cloud so why not replace them with natural essential oils? You'll find yourself with better quality air without having unpleasant side effects associated with other unnatural chemicals found in artificial air fresheners.
Avoiding Dirty Carpets
Carpets and seats absorb a lot of smells, especially if you have children or pets. You don't have to replace your carpets but you can use your car diffuser as a preventative measure against accidents and spills that cause those odors. For the best result, always choose 100% pure essential oils for this purpose because they are strong enough to fight those stubborn carpet smells! And if you do end up with a stain, plan ahead by placing a few drops of oil on it before it happens so you can clean it much more easily.
No More Pet Dander
If you've ever been around dogs or cats when they get wet or after going for a walk outside in the rain, chances are you've experienced their dander. The oils don't have to be 100% pure, but they do need to be diluted so that you can diffuse them through your car or at home for this purpose.
Diffusing Oils For A Better Mood
As well as being uplifting, peppermint oil is also very energizing and stimulating – it's one of the best ways to clear away any sluggishness you might feel or give yourself an energy boost when needed. Other oils that are great for boosting mood include Bergamot, Cedarwood, Geranium, Patchouli and Sandalwood essential oils. These are just a few examples of essential oils that can be used in your car diffuser! You can even combine oils together if you wish to create your own custom blend.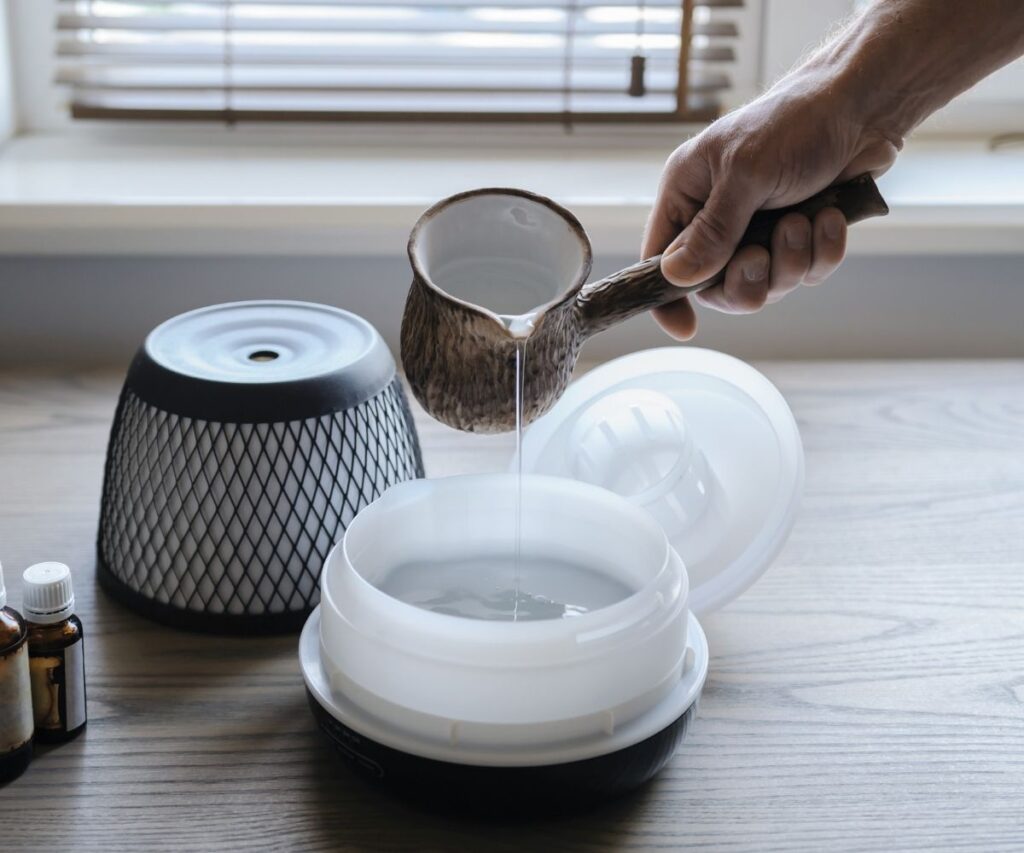 How To Clean Your Car Diffuser
There are various ways you can clean your car diffuser – it really depends on how often you use the oil and whether or not you see any build up inside the device. If no residue is visible, run some distilled water through it for a period of time then leave it out in the sun to dry. If there is gunk inside the chamber, try using cotton swabs to gently remove residue before adding water and running it as normal. It's also important that you regularly change your essential oils because they will lose their effectiveness once they've been kept in one place for too long!
Make sure to check out these Top Wooden Essential Oil Diffusers from 2021!
How Not To Clean Your Car Diffuser
Never put your car diffuser in the dishwasher or soak it in water. This will ruin the device and cause it to malfunction so avoid doing this at all costs! If you have a very expensive essential oil diffuser, look for one with a warranty just in case something happens that was your fault – but keep in mind that over time even the best car diffusers can experience leakage from drops of water or oils.
FAQs:
Is it safe to use oil diffuser in car?
All essential oils are 100% natural and safe for you to inhale. If you have concerns, check with your doctor beforehand – but be aware that some people actually get headaches from synthetic air fresheners so they may recommend using an essential oil diffuser device over anything else.
What are the best essential oils to diffuse?
Some great examples of essential oils that work well in a car diffuser include Galbanum, Frankincense, Cypress, Eucalyptus and Tea Tree oil. These will help improve mood, reduce fatigue and promote relaxation among other things.
Can I clean my car diffuser with water?
No! Never put your device or any part of it under running water because this could ruin the device and cause it to malfunction so avoid doing this at all costs! If you see residue inside chamber then try using cotton swabs to gently clean it. Never put your car diffuser in the dishwasher or soak it in water – this will ruin the device and cause it to malfunction.
Does my car need an essential oil diffuser?
An essential oil diffuser for a car can be quite useful but they are not necessary by any means. They're great if you want to enjoy the benefits of aromatherapy while driving, minimising distractions so you can drive safely, relax during long trips and more!
What is the best brand of essential oils to diffuse?
This tends to come down to personal taste because everyone has their own preferences when it comes to smells! A few examples of popular brands include doTERRA, NOW Foods and Mountain Rose Herbs.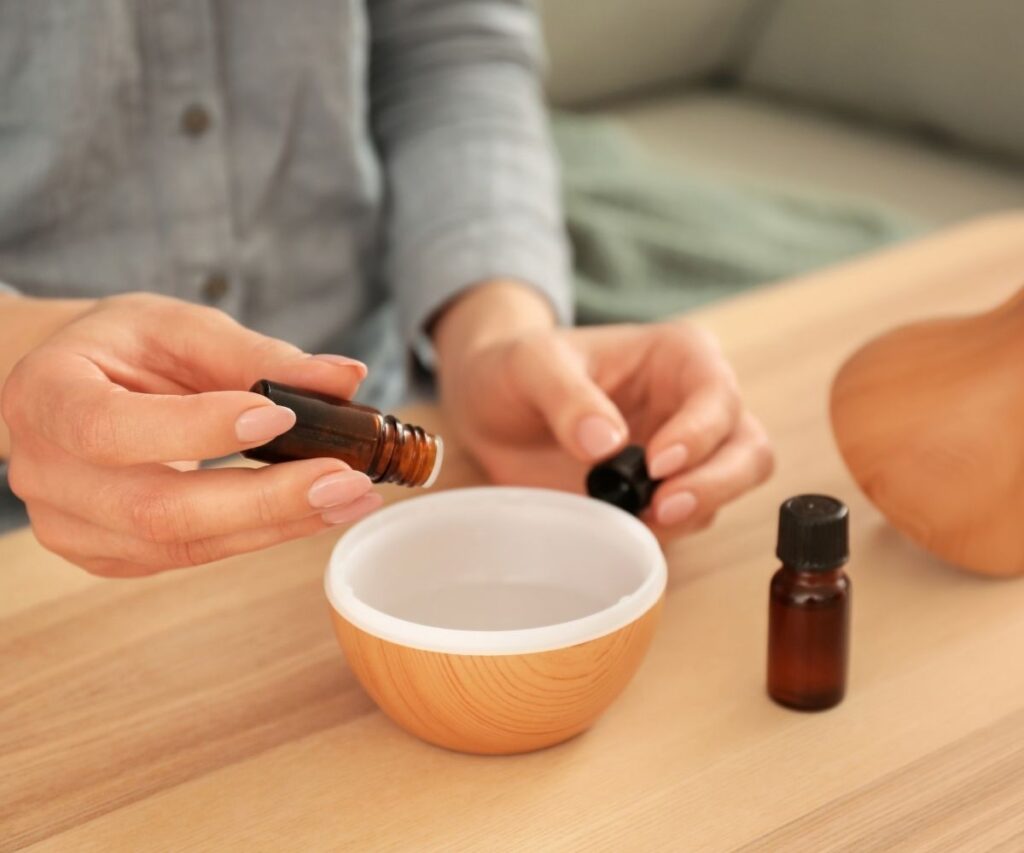 In Conclusion
In this article we have discussed the top essential oil diffusers for your car. Using these devices is a great way to get rid of distractions and improve concentration, mood, energy levels and more!
For optimal results it's best to use 100% pure essential oils for this purpose because they are strong enough to fight against whatever smells you want to mask or remove from your car. You can even combine different oils to create unique blends that suit your own tastes and preferences.
The main downside to an essential oil diffuser in a car is how quickly the oils can lose their effectiveness when used frequently – so if you plan on using them often then make sure you change out your oils every few days! This all depends on how often you drive, of course, but you can always use a spare car diffuser for those occasions when your main one is out of action.
Other Essential Oil Articles You'll Love
23 Essential Oil Recipe Blends To Make At Home
Essential Oil Diffuser vs. Humidifier