There are over a hundred different types of essential oils out there. Some are more popular than others but they all have their own medicinal effects and their potential health benefits are widespread. Always choose whichever oils work best for you and your needs.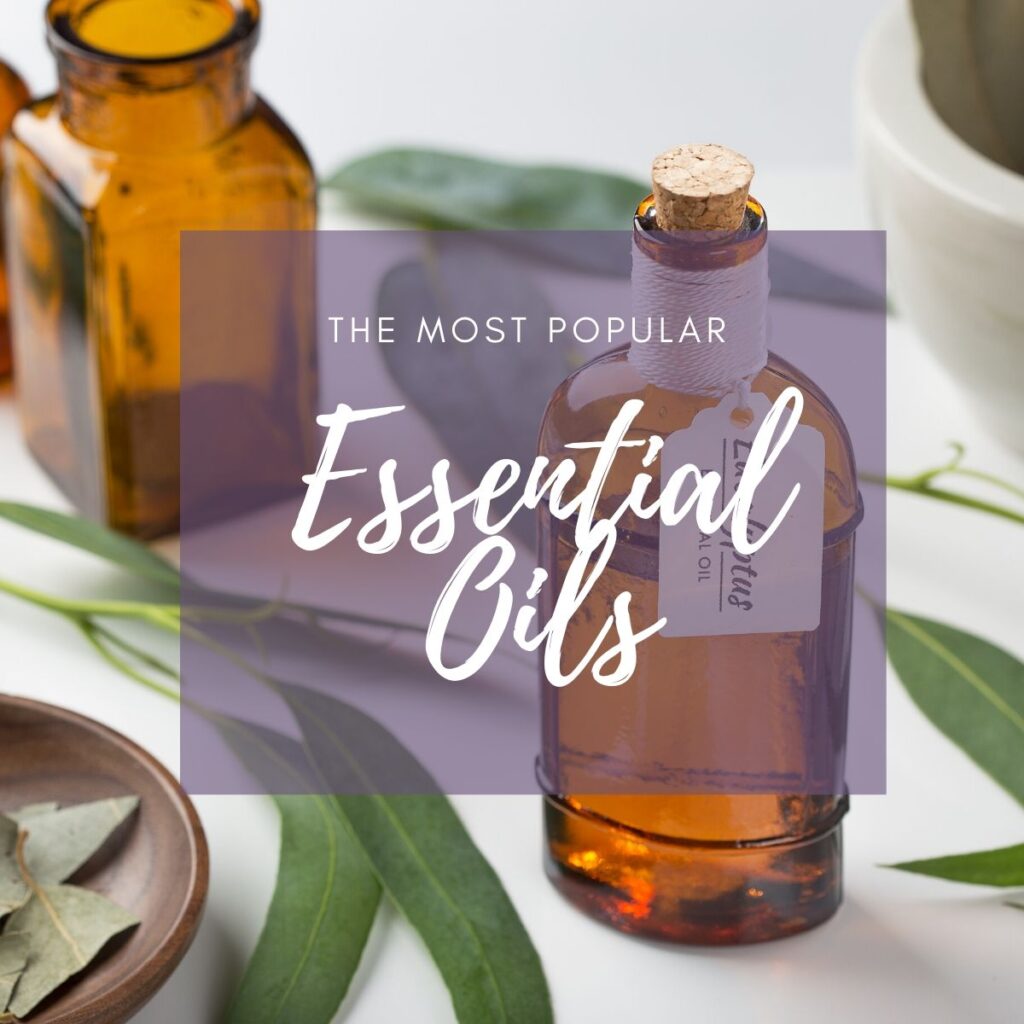 This post contains affiliate links. Read my disclosure statement here.
Types of Essential Oils
---
Lavender Oil
I want to start with Lavender oil since it is the most popular and famous essential oil on the market. Everyone is familiar with its wonderful floral scent since it is so widely used especially in cleaning products, lotions and candles.
Potential Benefits:
reduces anxiety
sleep aid
reduces inflammation
soothes skin
anti fungal properties
insect repellent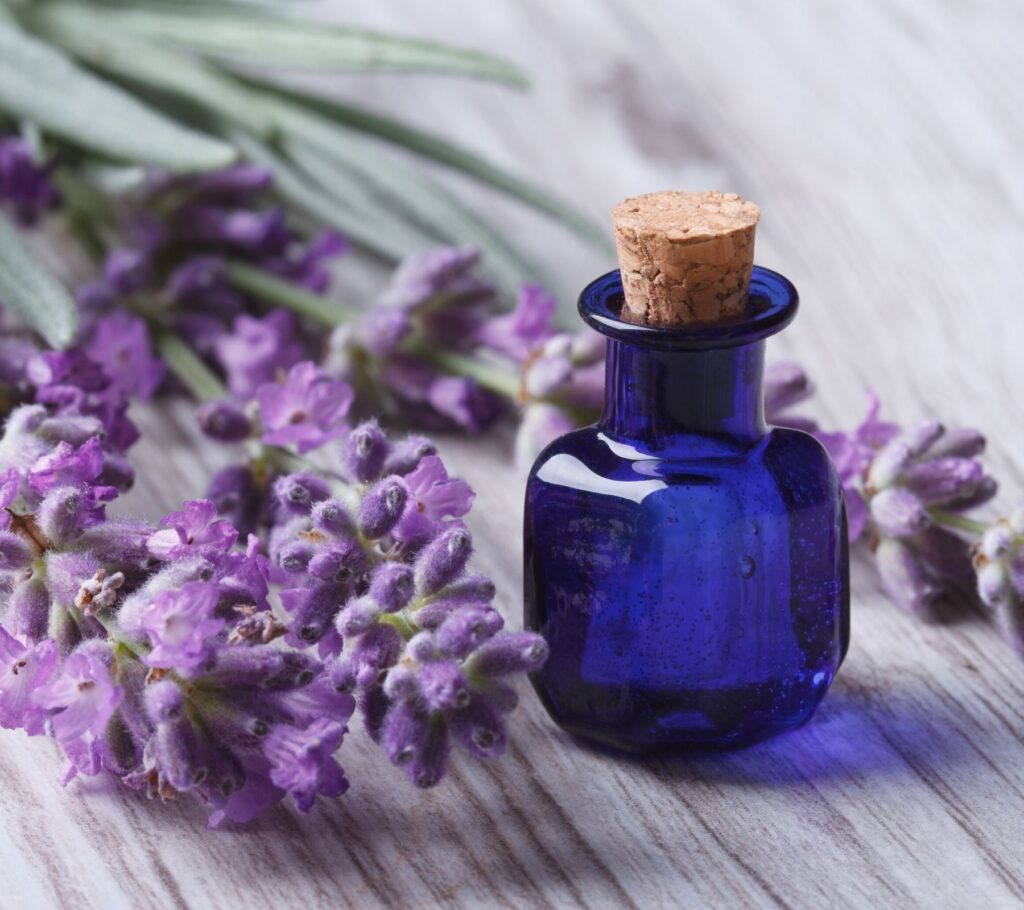 Lemon Oil
Lemon oil is also another famous oil that is not only used for its potential health benefits but also for cleaning. It's fresh citrus aroma is appealing to almost everyone and can be used in numerous body care products as well as cleaning agents.
Potential Benefits:
powerful anti-microbial benefits
boosts energy and alertness
improves mood
enhances skin
disinfectants air and surfaces
uplifting
helps digestion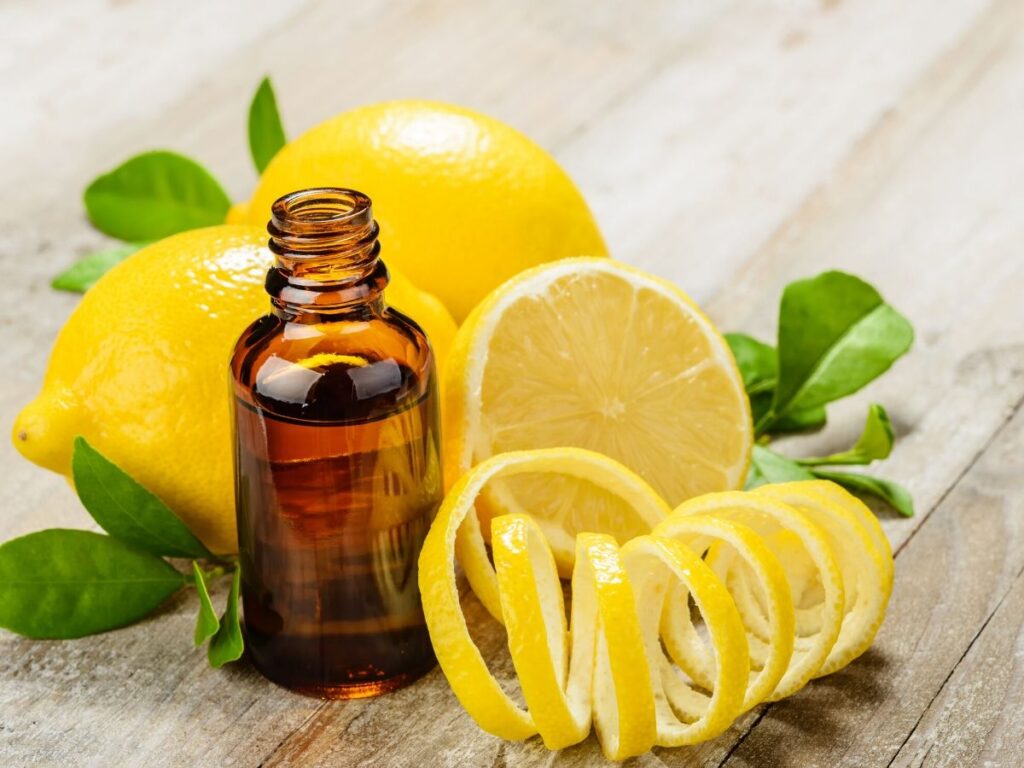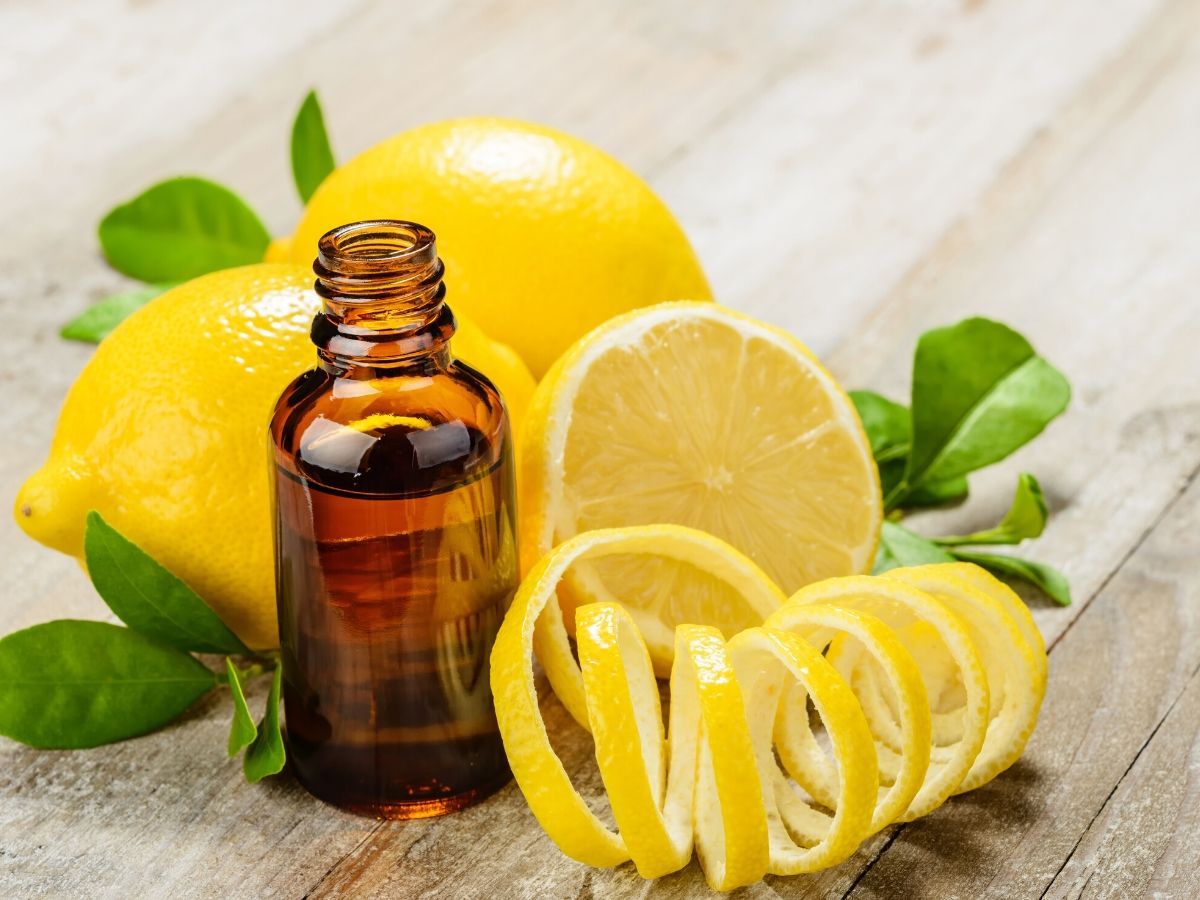 Rosemary Oil
Rosemary is one my all-time favorite herbs to grow and use in my cooking. It's essential oil is also very popular outside of the kitchen known for its antioxidant and anti-inflammatory properties.
Potential Benefits:
helps with inflammation
enhances memory and concentration
promotes hair growth
improve circulation
reduce stress
supports respiratory function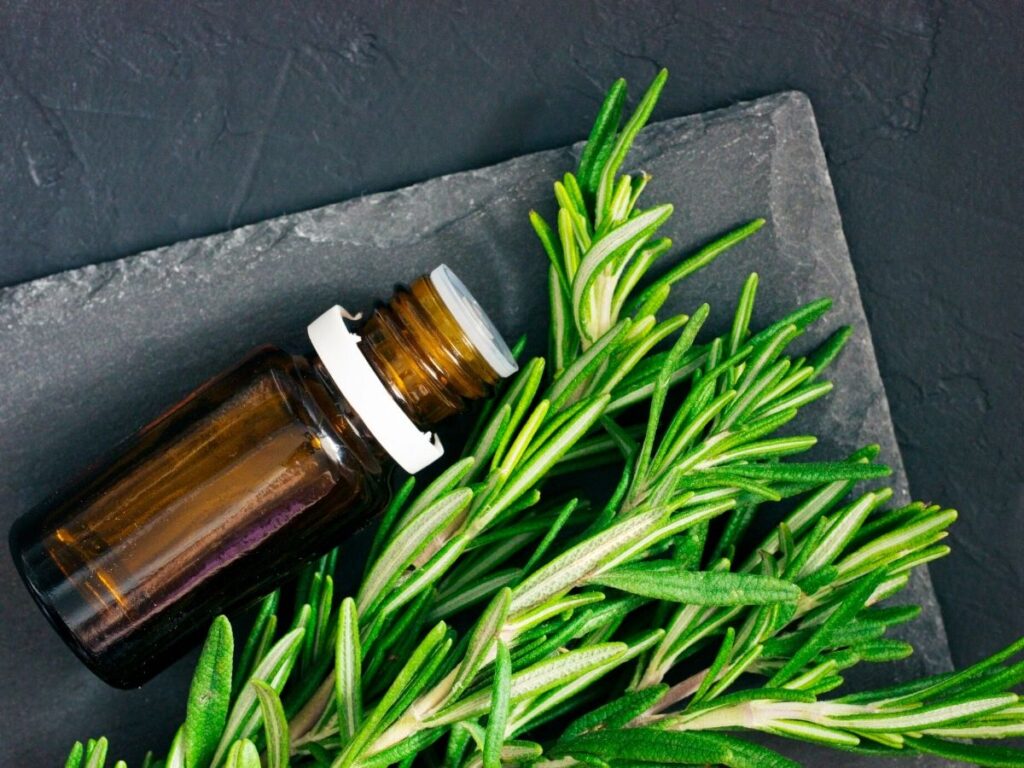 Rose Oil
Roses are beautiful and have been around forever but they offer more than just beauty. Essential rose oil has a quite a few health benefits that some may not be aware of including the potential to decrease pain levels.
Potential Benefits:
Eases pain
Menstrual relief
Decreases stress/anxiety
Antibacterial properties
Anti fungal properties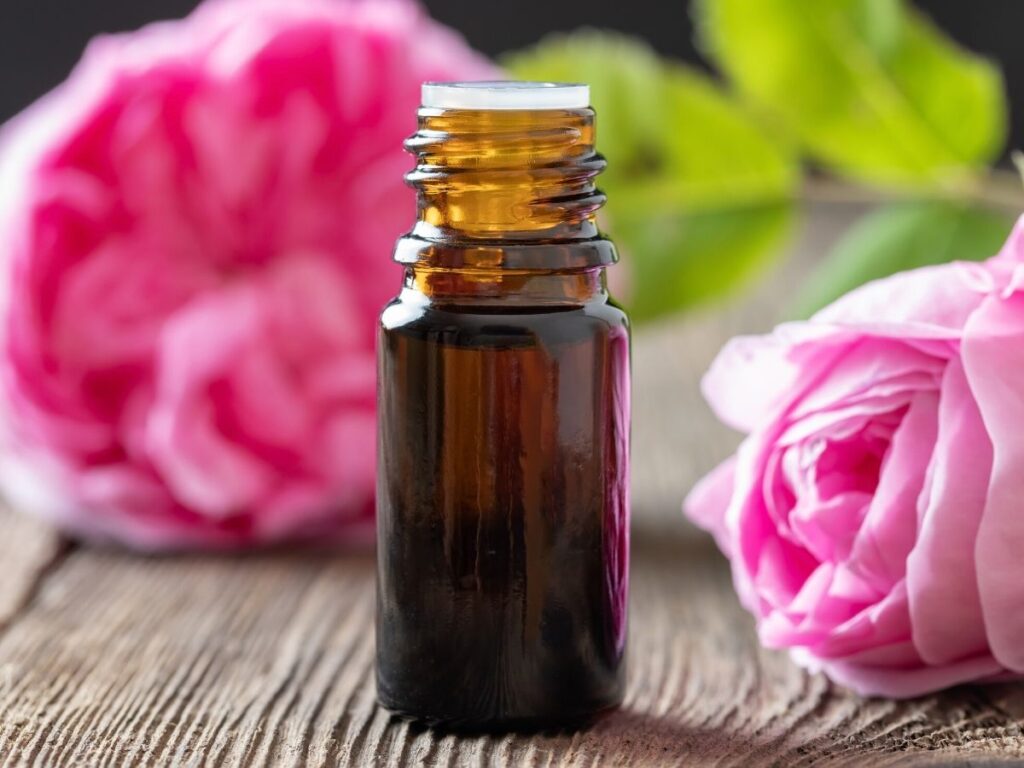 Clove Oil
Close oil comes from clove trees native to Southeast Asia. It has a strong, spicy aroma plus many potential health benefits.
Potential Benefits:
Antimicrobial (great for hand sanitizer)
pain reliever
aids in respiratory health
helps with digestion
can help prevent cavities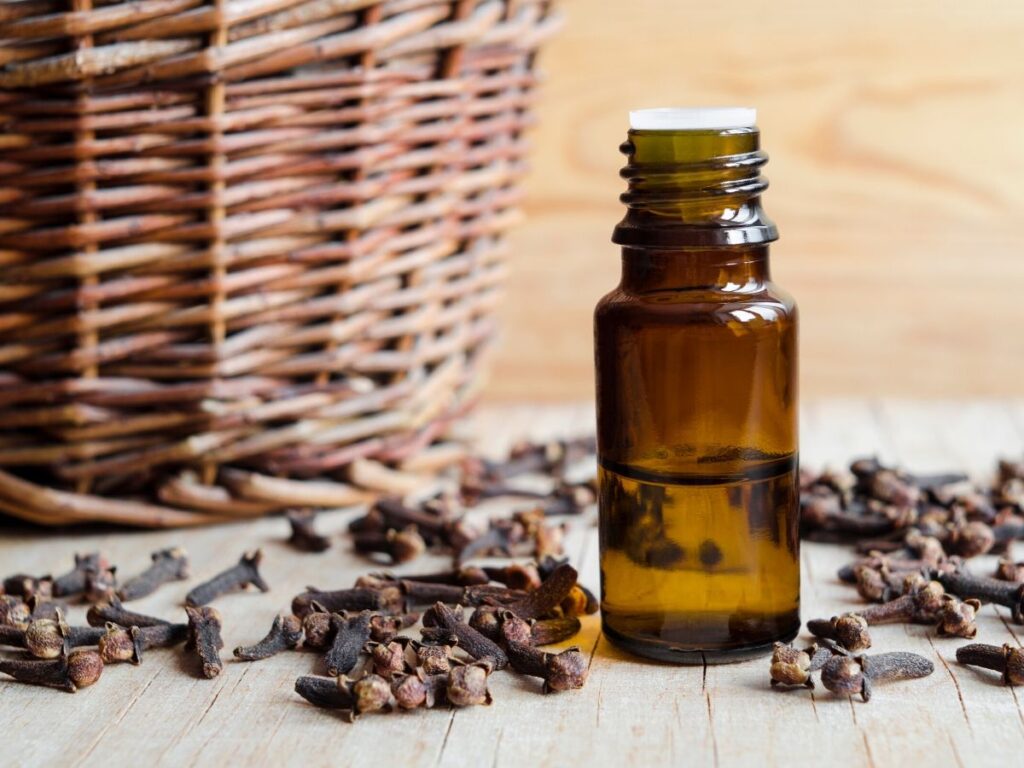 Sandalwood Oil
Sandalwood oil comes from the wood and roots of the sandalwood tree and is used in many perfumes and air fresheners. It can be used to promote both our mental and physical health.
Potential Benefits:
calms nerves
improves focus
aid in digestion
increases alertness
anti-bacterial properties
eases anxiety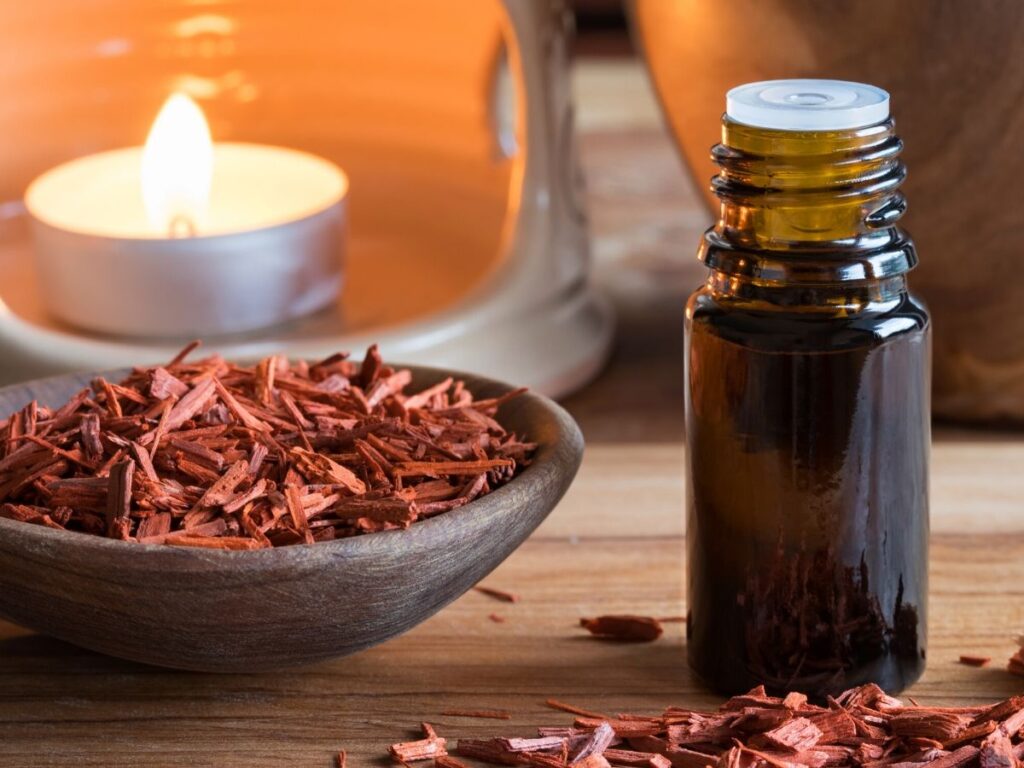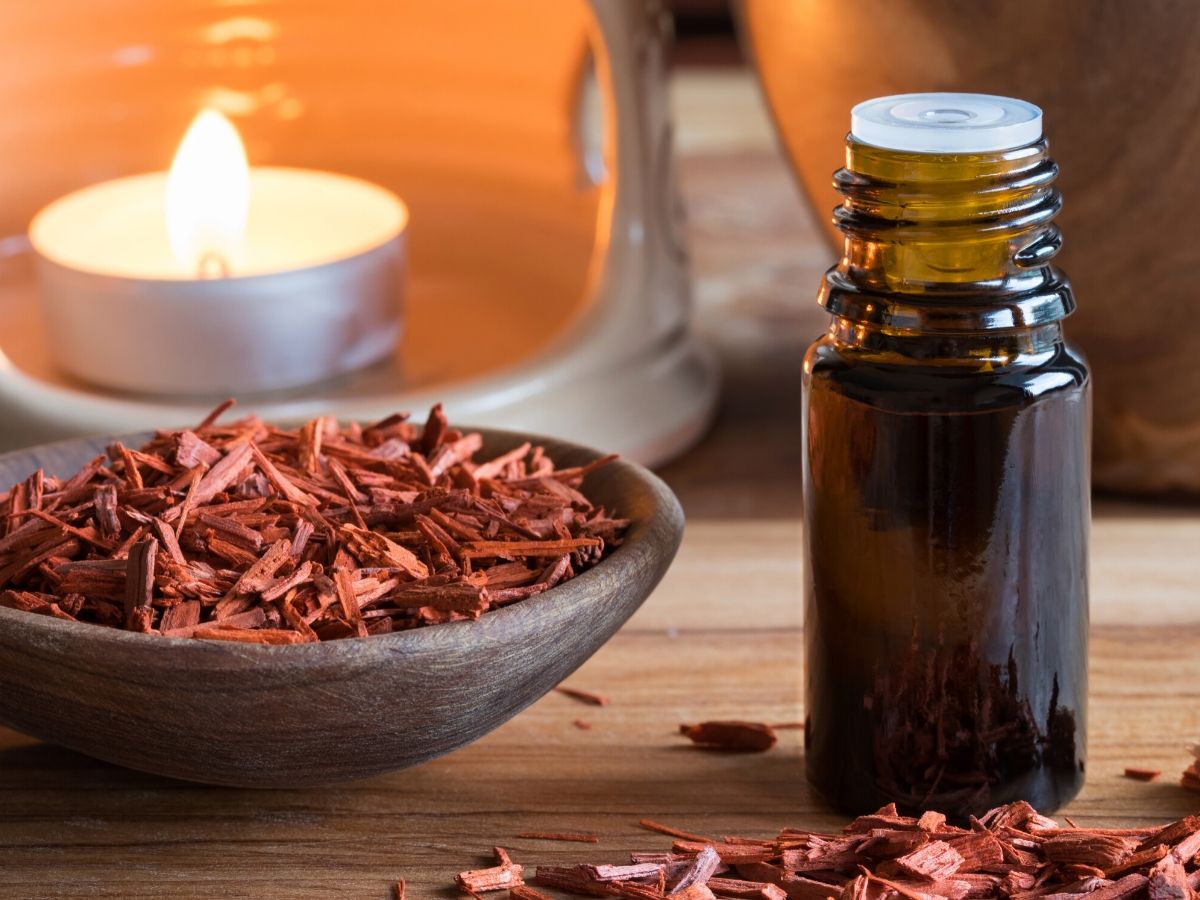 Bergamot Oil
Bergamot is a fragrant citrus fruit about the size of an orange that is yellow/green in color. IT has a soothing scent and is known to be both calming and uplifting.
Potential Benefits:
Potential Benefits:
Helps reduce stress
Improves skin condition
Anti-bacterial
Uplifting
Anxiety reducer
Anti-inflammatory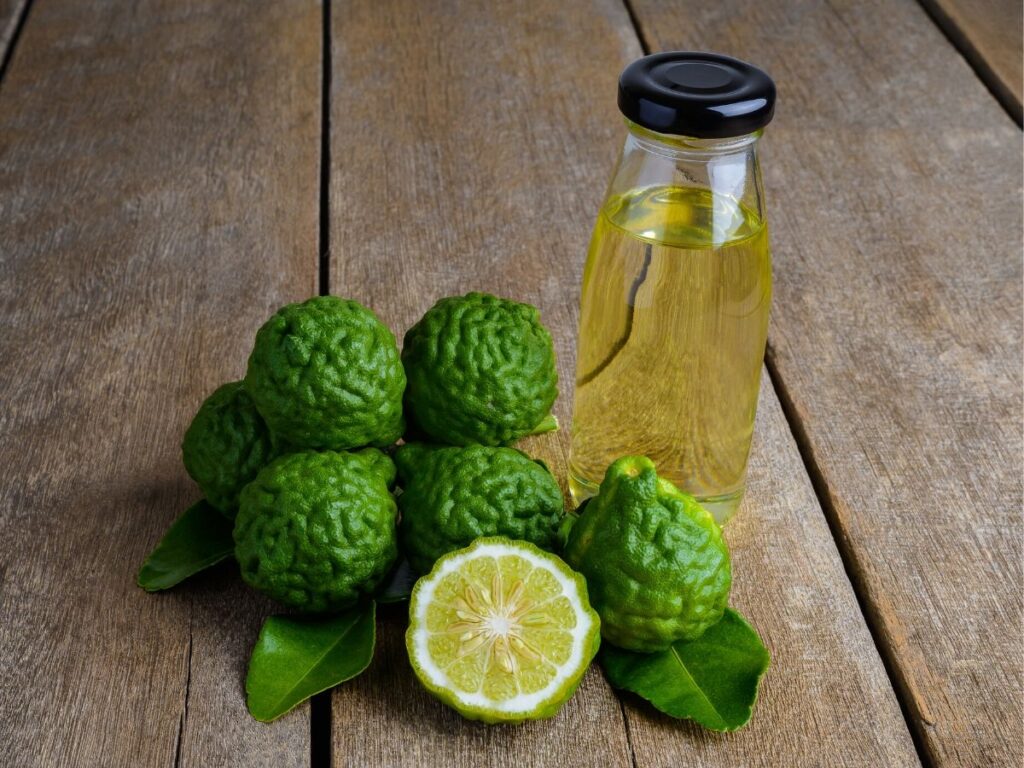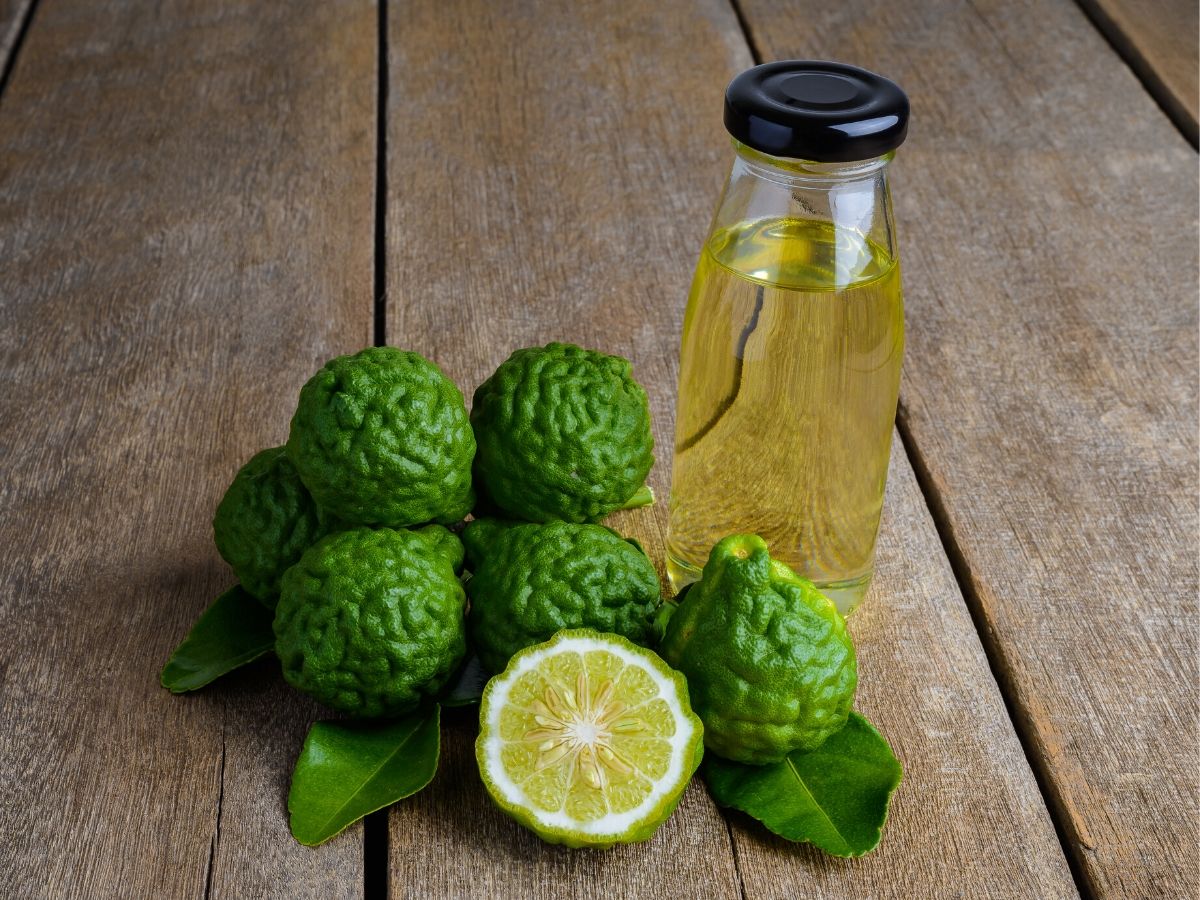 Ylang-Ylang Oil
Ylang-Ylang are the flowers grown on a tropical tree native to India. Its flowers have a strong perfume smell that results in a sweet, floral and bright scent.
Potential Benefits:
Eases headaches
Relieves nausea
Promotes relaxation
Increases memory/cognitive skills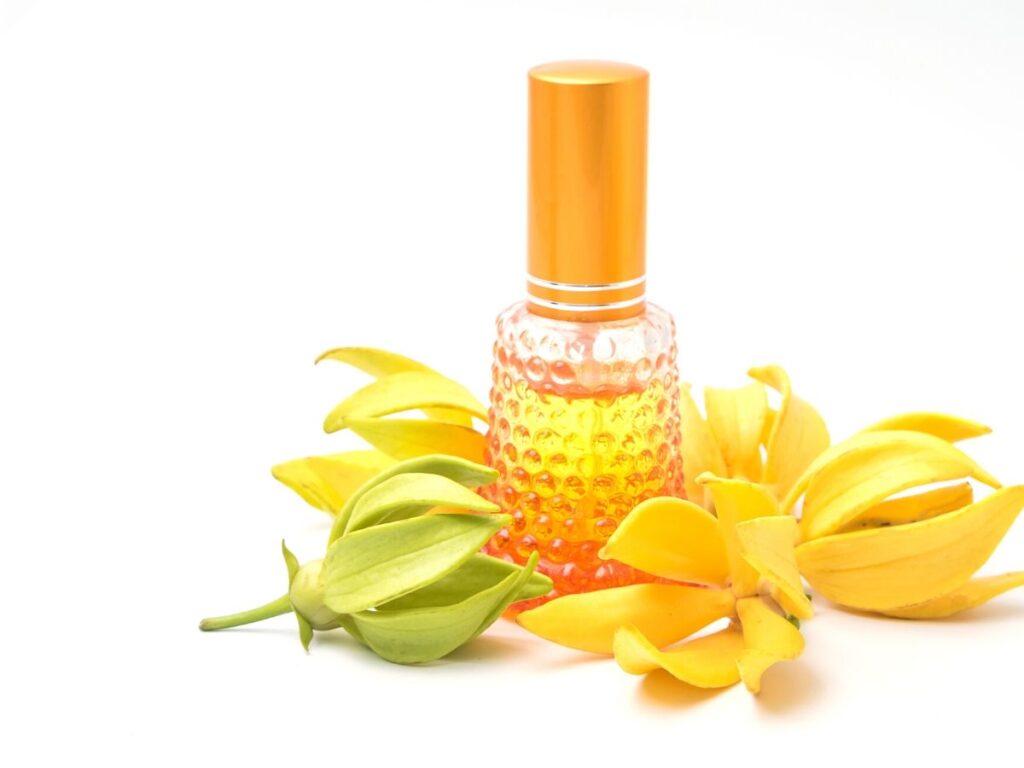 Tea Tree Oil
Tea tree oil comes from the leaves of the Australian tea tree. It is a very common oil that is used in many skin products.
Potential Benefits:
Potential Benefits:
Anti-bacterial properties
Immunity booster
Promotes nail growth
Improves skin health/acne
Anti-microbial (great for hand sanitizer)
Antiseptic
Deodorant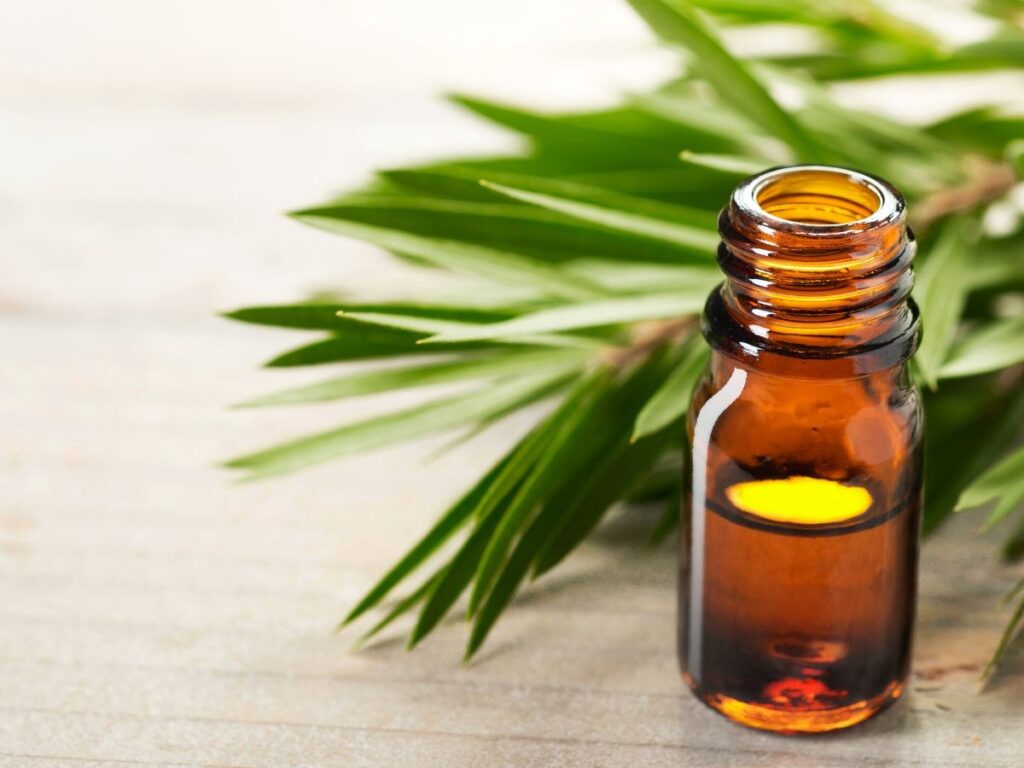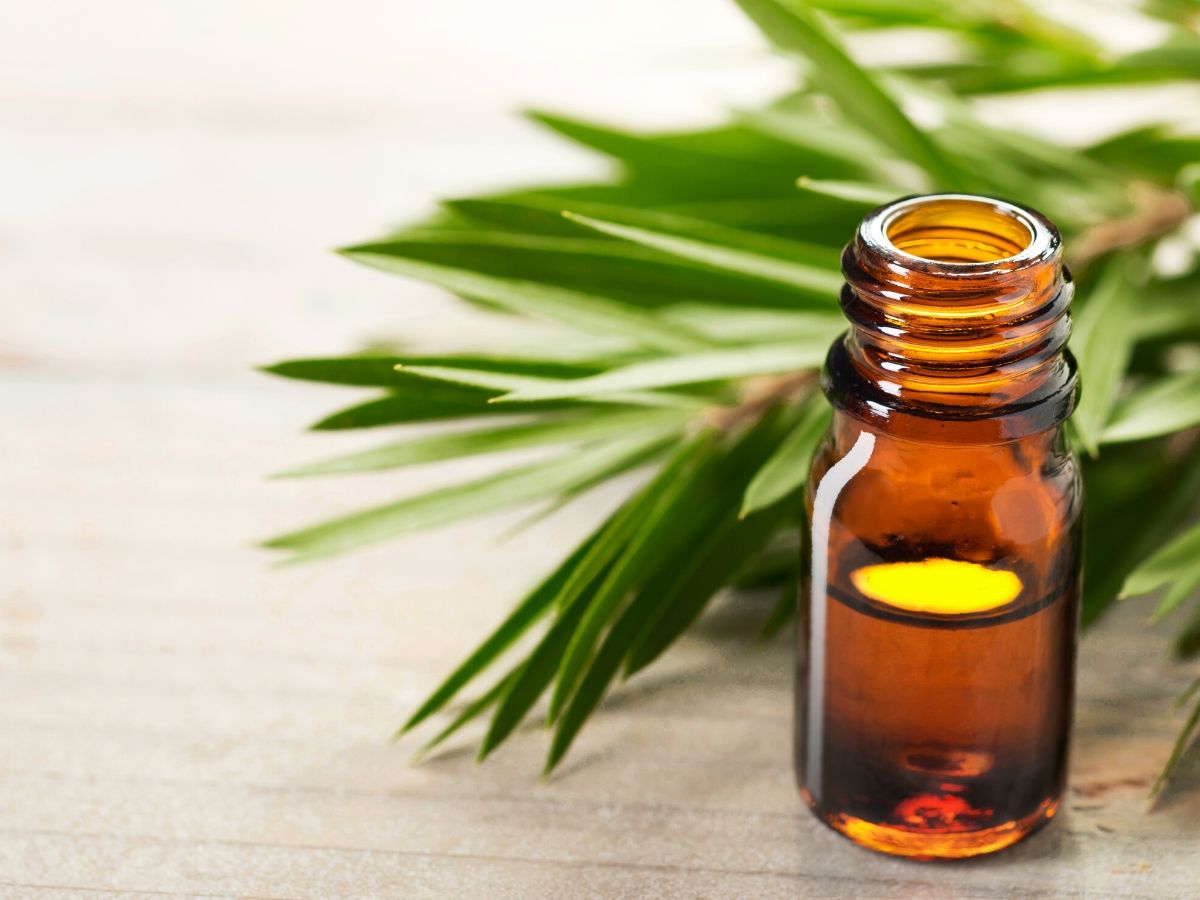 💆‍♀️Check out these essential oils that will make your house smell like a spa!
Peppermint Oil
Peppermint comes from the mint family and is a hybrid between watermint and spearmint. Peppermint essential oil is a popular one and has been used in many products, perfumes and candles.
Potential Benefits:
Boosts energy
Aids in digestion
Muscle relief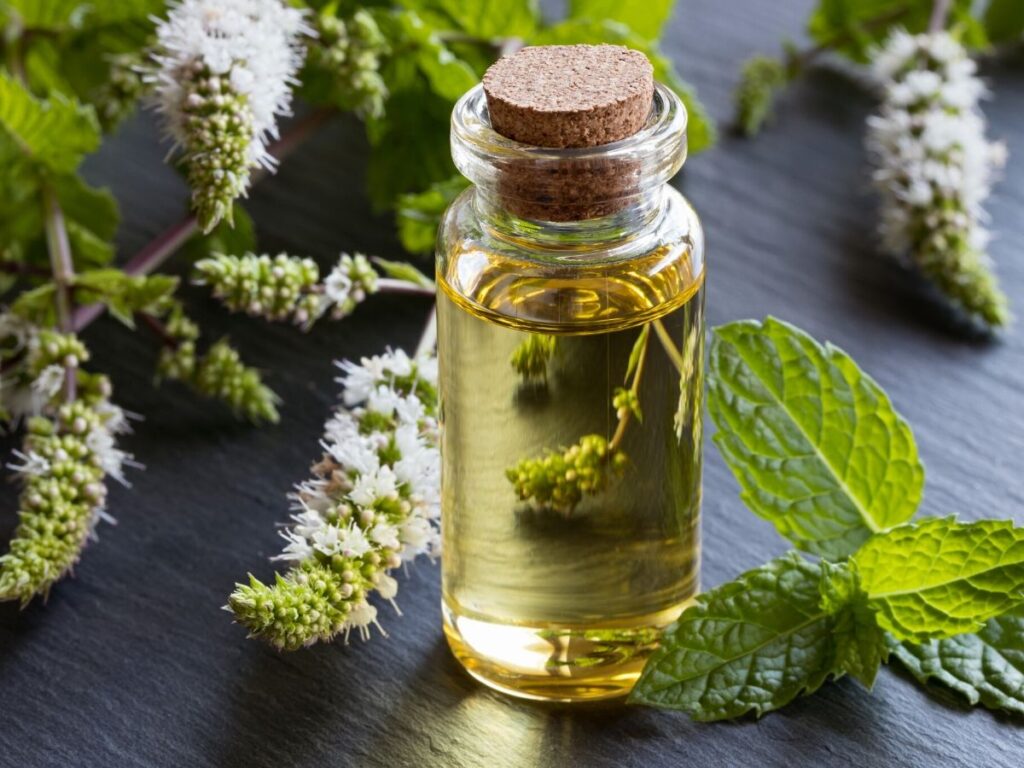 Jasmine Oil
Jasmine oil comes from the white night blooming flowers on the Jasmine plants. This scent is known world-wide for being very aromatic, sweet and floral. It also happens to be used in the famous perfume, Chanel No. 5.
Potential Benefits:
Helps with depression
Can reduce labor pains
Can improve libido
Antibacterial properties
Improves scarring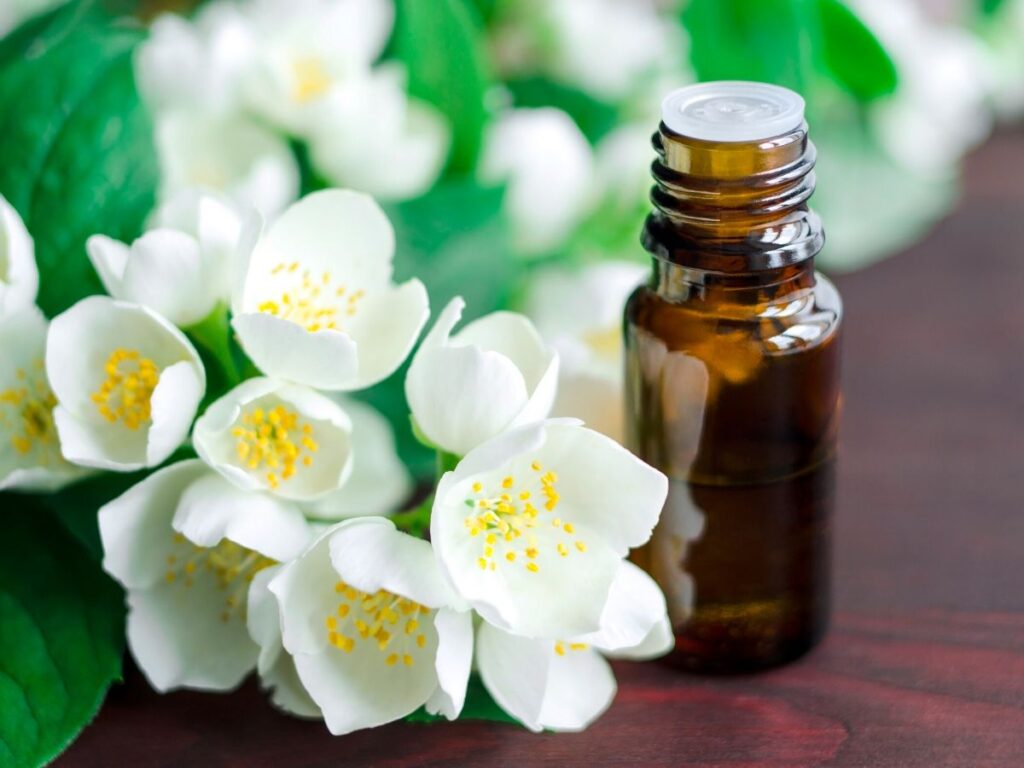 Chamomile Oil
Chamomile comes from daisy-like flowers that have been used in natural remedies for years. Other than being used in many teas, chamomile has other benefits you may not know about.
Potential Benefits:
Potential Benefits:
Improves mood
Increases relaxation
Aids in sleep
Decreases anxiety
Can improve appearance of skin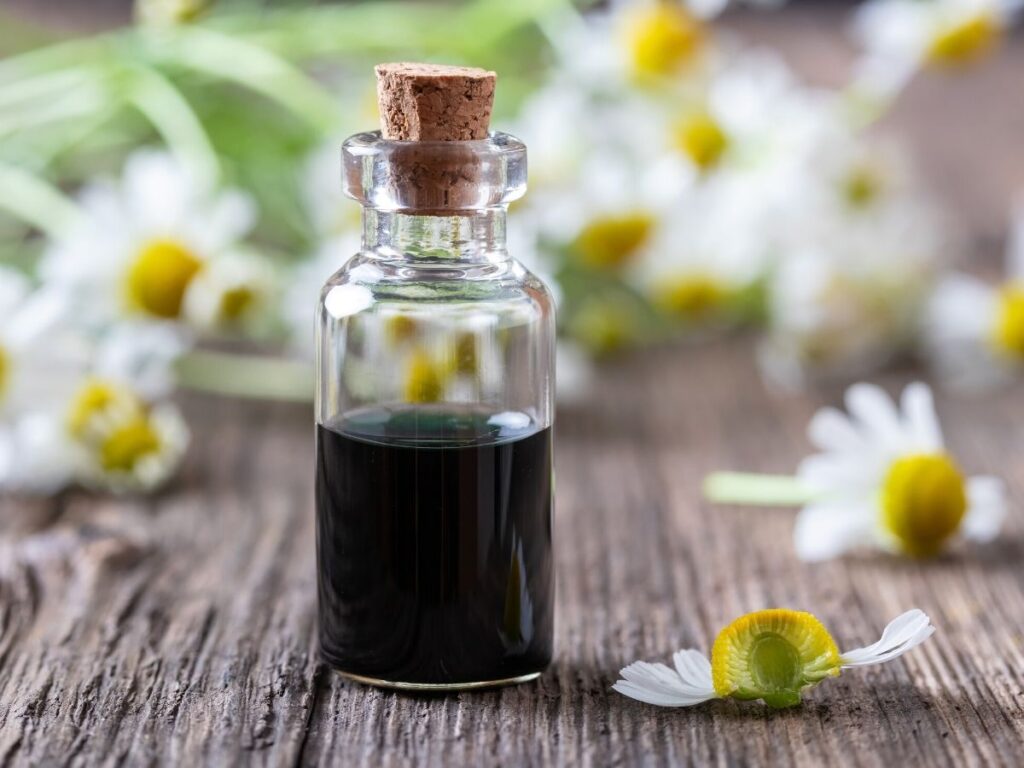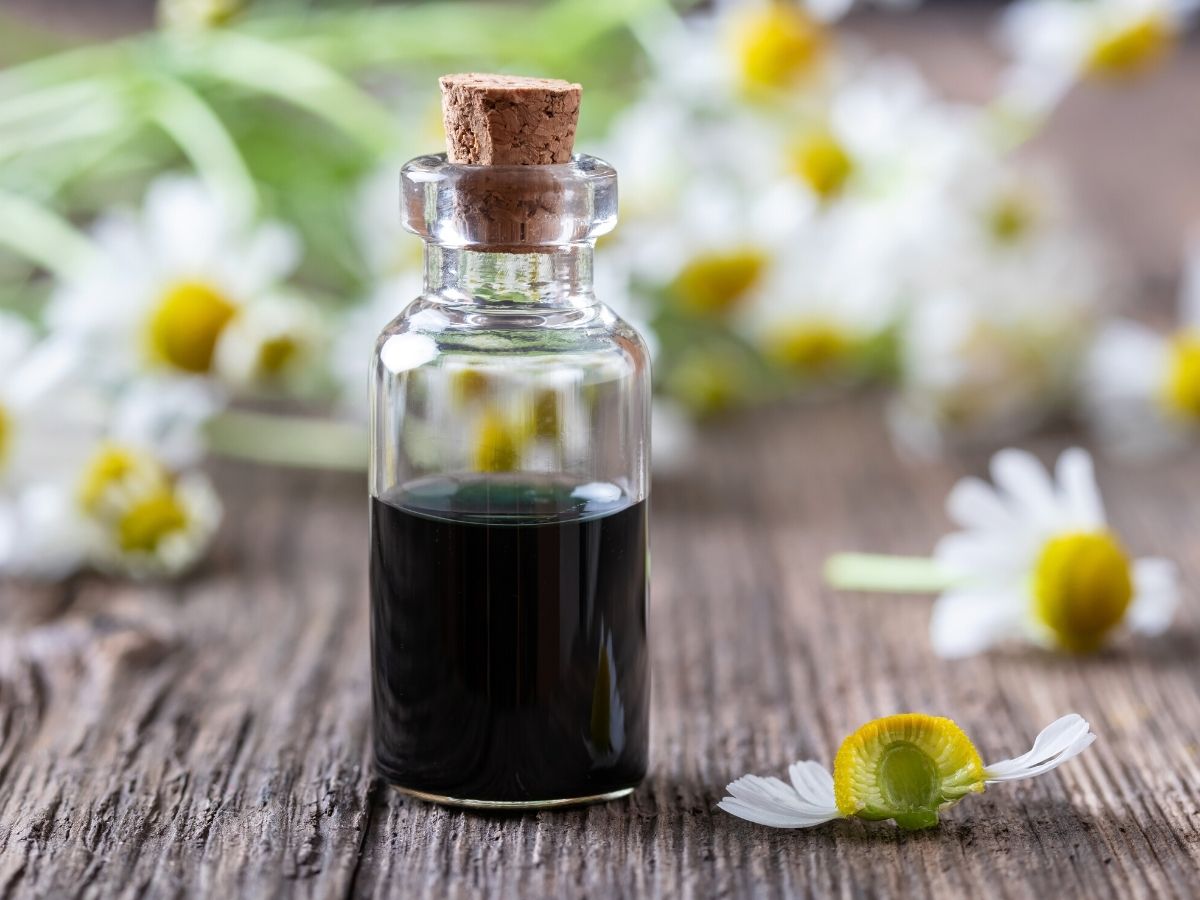 Basil Oil
Basil is one of my favorite herbs to cook with. I also love growing my own basil because of the amazingly fresh smell.
Potential Benefits
Relieve crampsEases joint pain
Soothes muscles
Helps with gas
Reduces water retention
Promotes relaxation
Promotes clear skin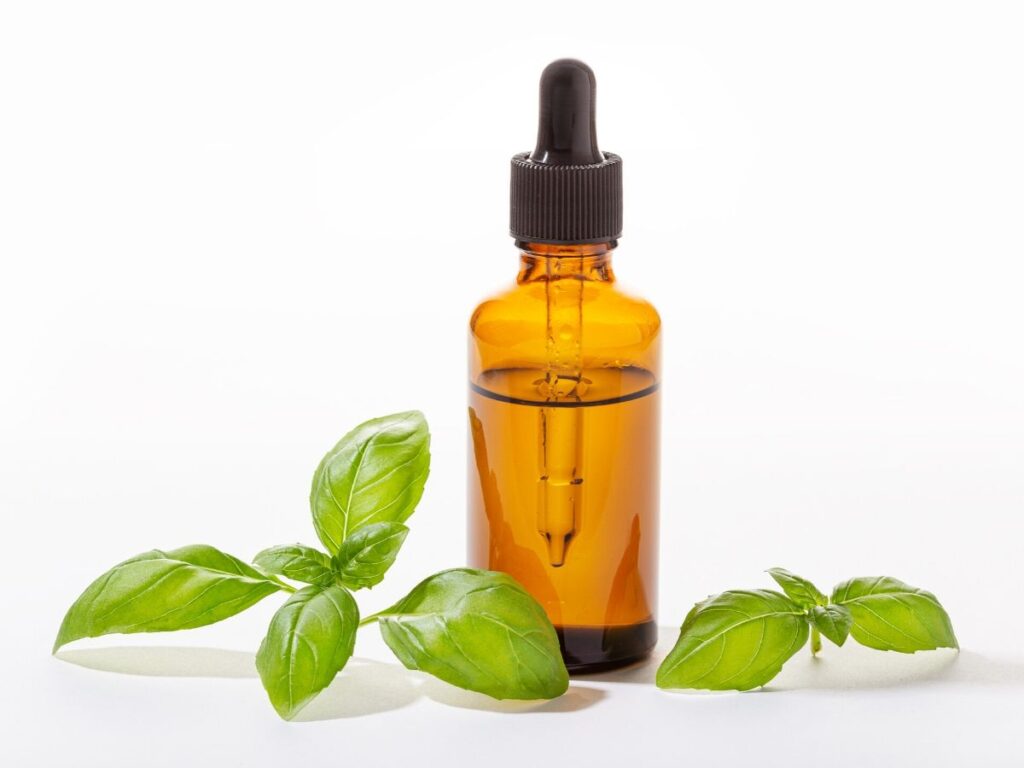 Myrrh Oil
Myrrh is an ancient essential oil known for its medicinal properties. It was once valued at its weight in gold. The oil is extracted from the myrrh tree and is most commonly known for its cleansing properties. It has an earthy smell with a touch of licorice.
Potential Benefits
Cleanses the through and mouth
Antimicrobial
Can help treat ulcers
Helps lung congestion
Promote wound healing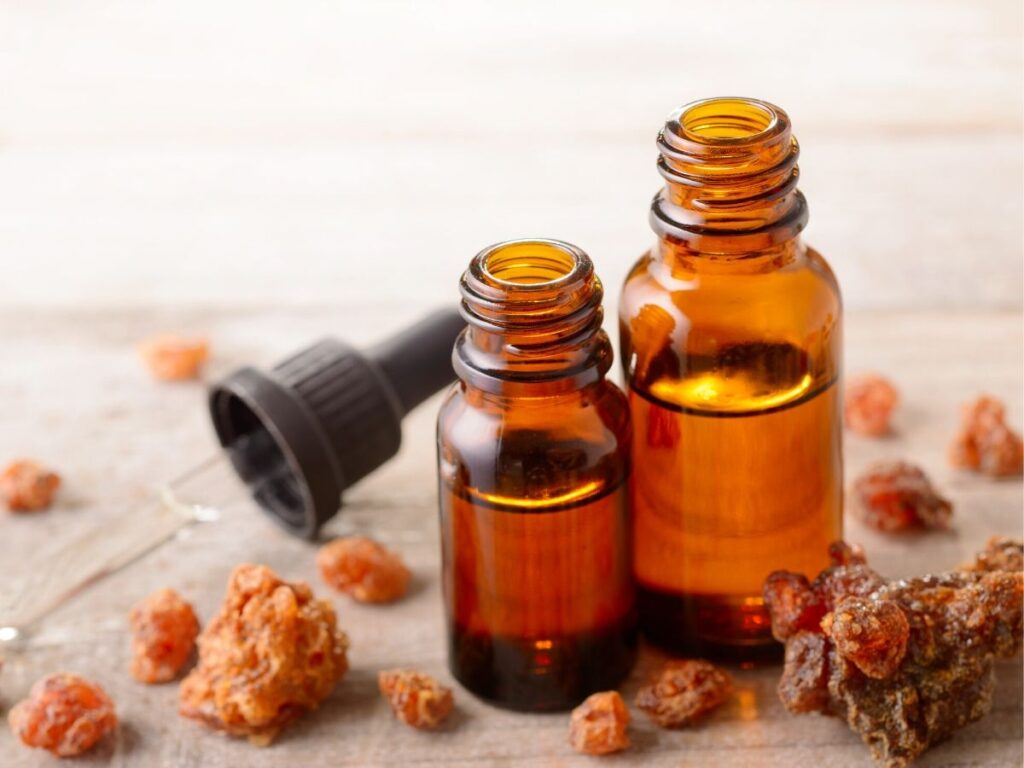 Frankincense Oil
Frankincense is called the 'king of oils' for a reason. It has been around for centuries and has powerful medicinal properties. Oil is extracted from the resin of the Boswellia tree and has a woody, spicy smell.
Potential Benefits
Supports cellular function
Clear skin
Supports immune system
Astringent properties
Disinfectant
Prevent cavities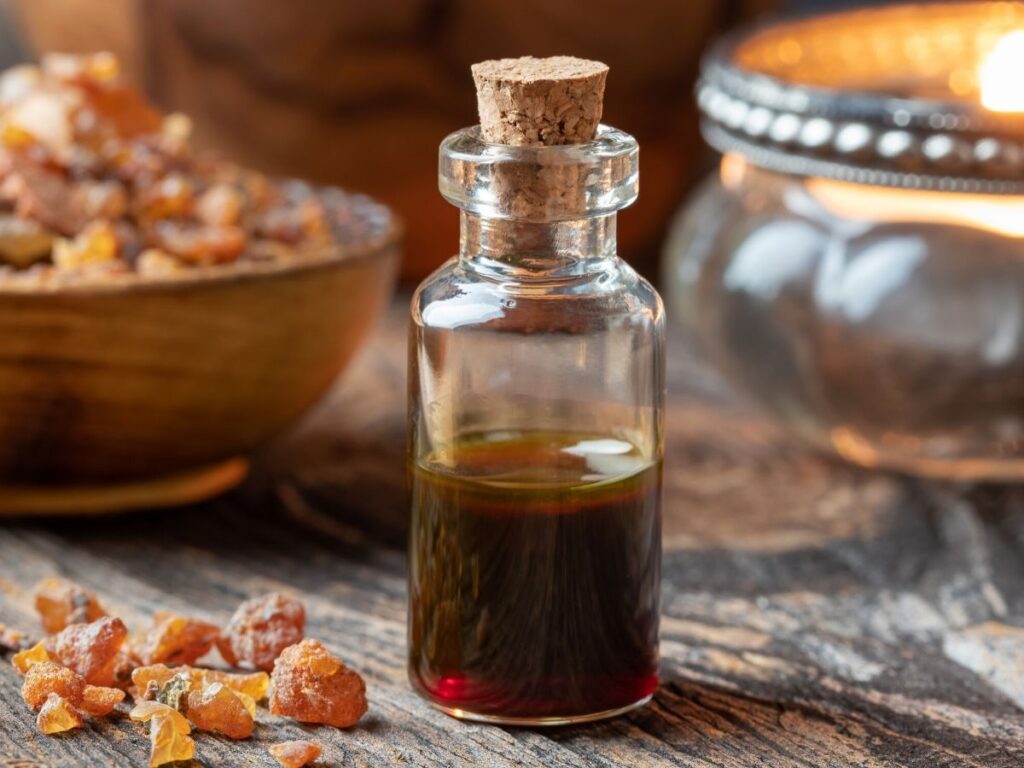 Grapefruit Oil
Grapefruit essential oil comes from the fruit that we have all come to love especially in the mornings. It has a bright citrus aroma that is uplifting and very invigorating.
Potential Benefits:
Promote weight-loss
Balance mood
Antibacterial
Antimicrobrial
Stress reducer
Reduce acne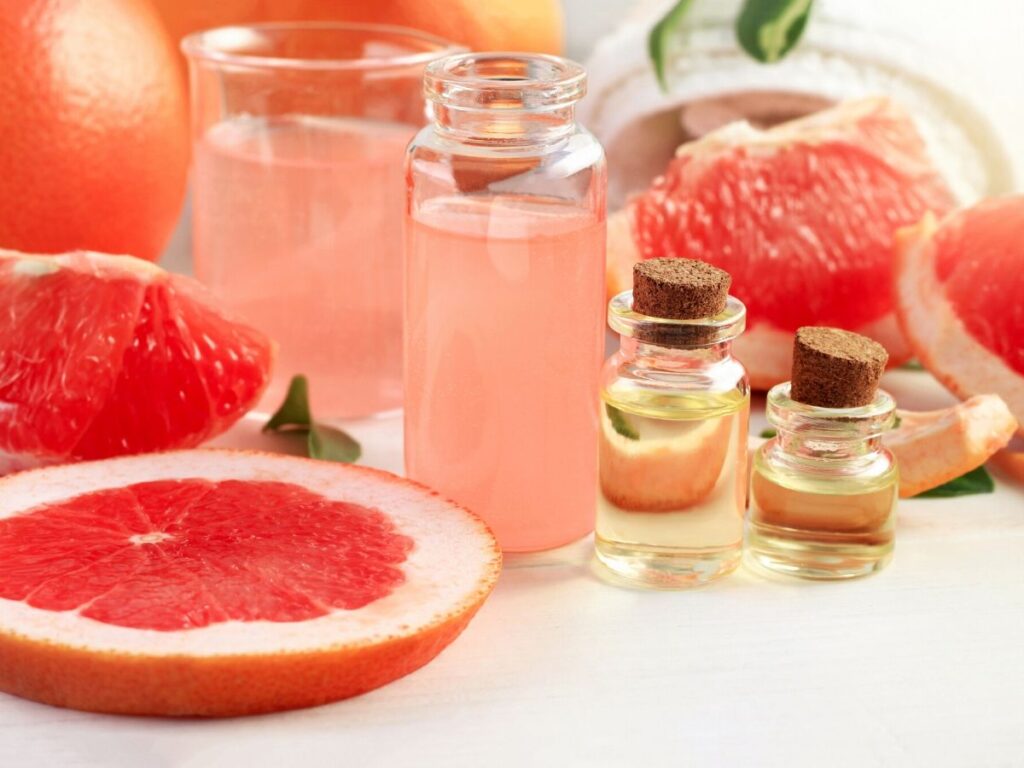 Eucalyptus Oil
Eucalyptus essential oils comes from the eucalyptus tree. It is known for its cleansing properties and stimulating scent.
Potential Benefits:
Bug repellent
Reduce cough
Disinfectant
Helps you breathe easier
Maintain blood sugar
Breath freshener
Joint relief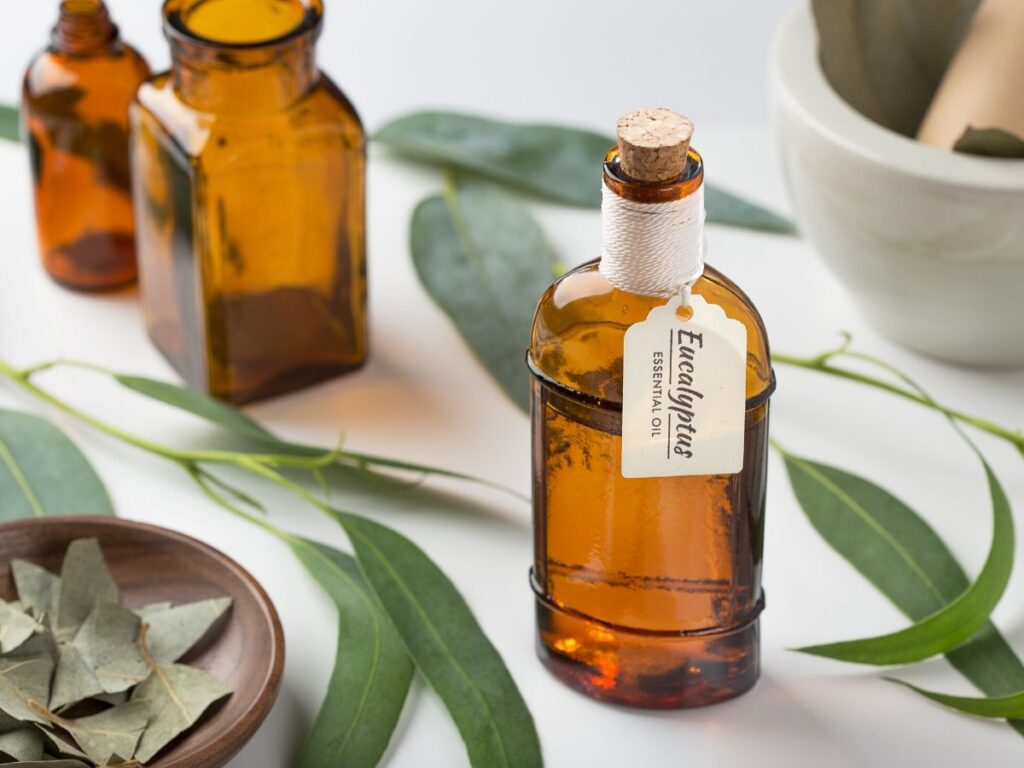 Patchouli Oil
Patchouli essential oil is extracted from the patchouli plant which is an herb similar to lavender, oregano and mint. It offers an a strong, earthy aroma that can help to balance our emotions.
Potential Benefits:
Reduce appearance of wrinkles and skin imperfections
Insect repellant
Anti-depressant
Helps heal wounds
Aphrodisiac
Can help with dry skin/rashes
Reduce anxiety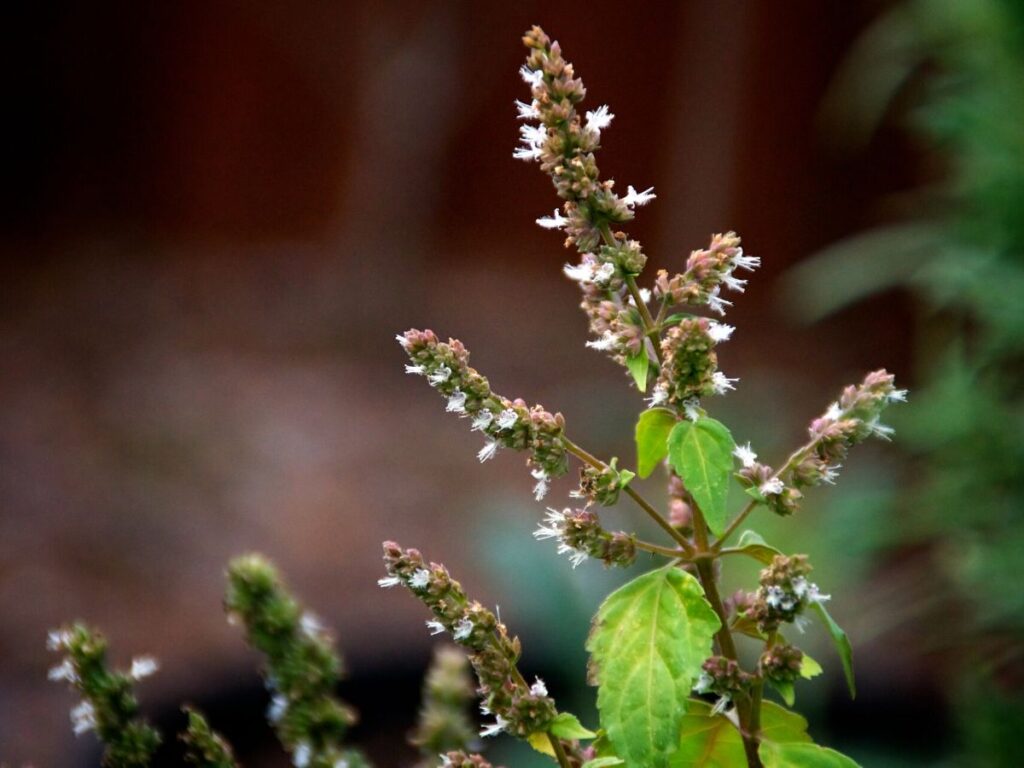 Lemongrass Oil
Lemongrass oil has a fresh, citrusy scent. It reminds me of summertime in a bottle. The oil comes from the tall, tropical grass that is often dried and brewed in teas.
Potential Benefits:
Reduce headaches
Reduce inflammation
Helps with digestion
Antimicrobial
Reduces anxiety
Clears skin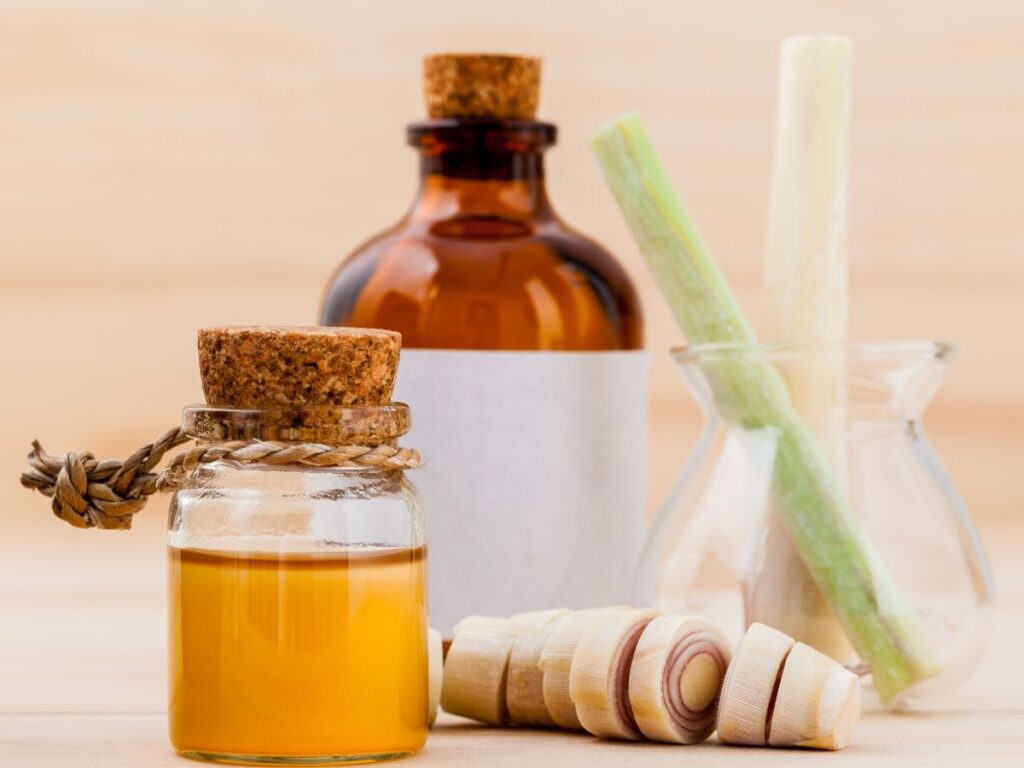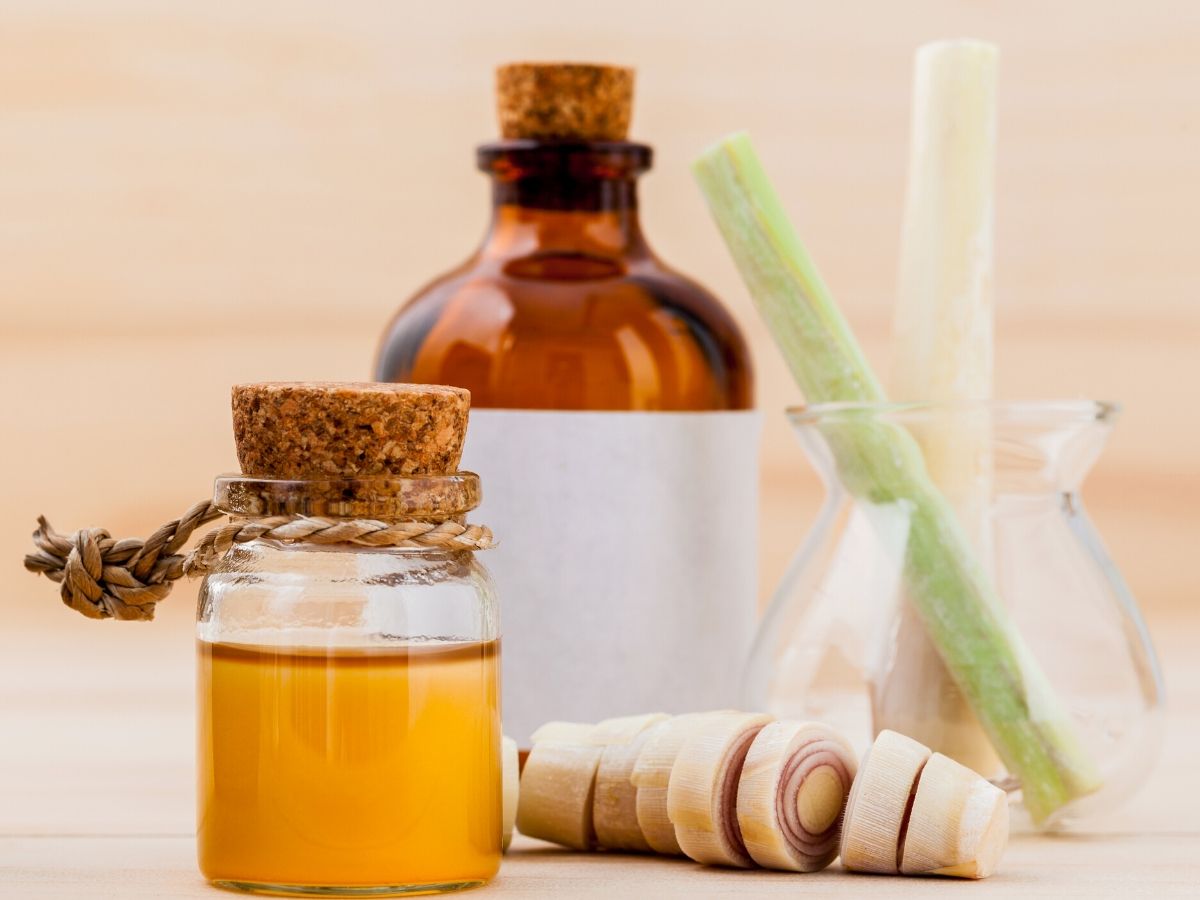 Clary Sage Oil
Clary sage essential oil comes from a flowering herb that has a clean and refreshing scent. It has traditionally been used to treat eye conditions but it has an array of other benefits.
Potential Benefits:
Reduce stress
Antibacterial
Antidepressant
Aids in menopause
Reduces menstrual cramps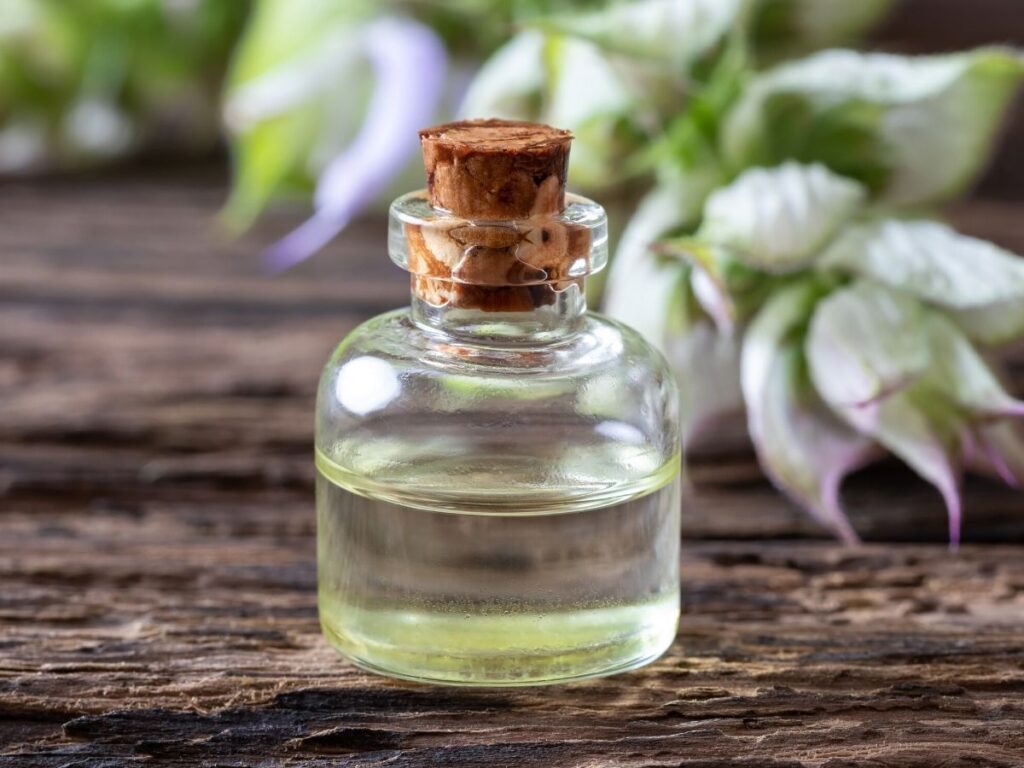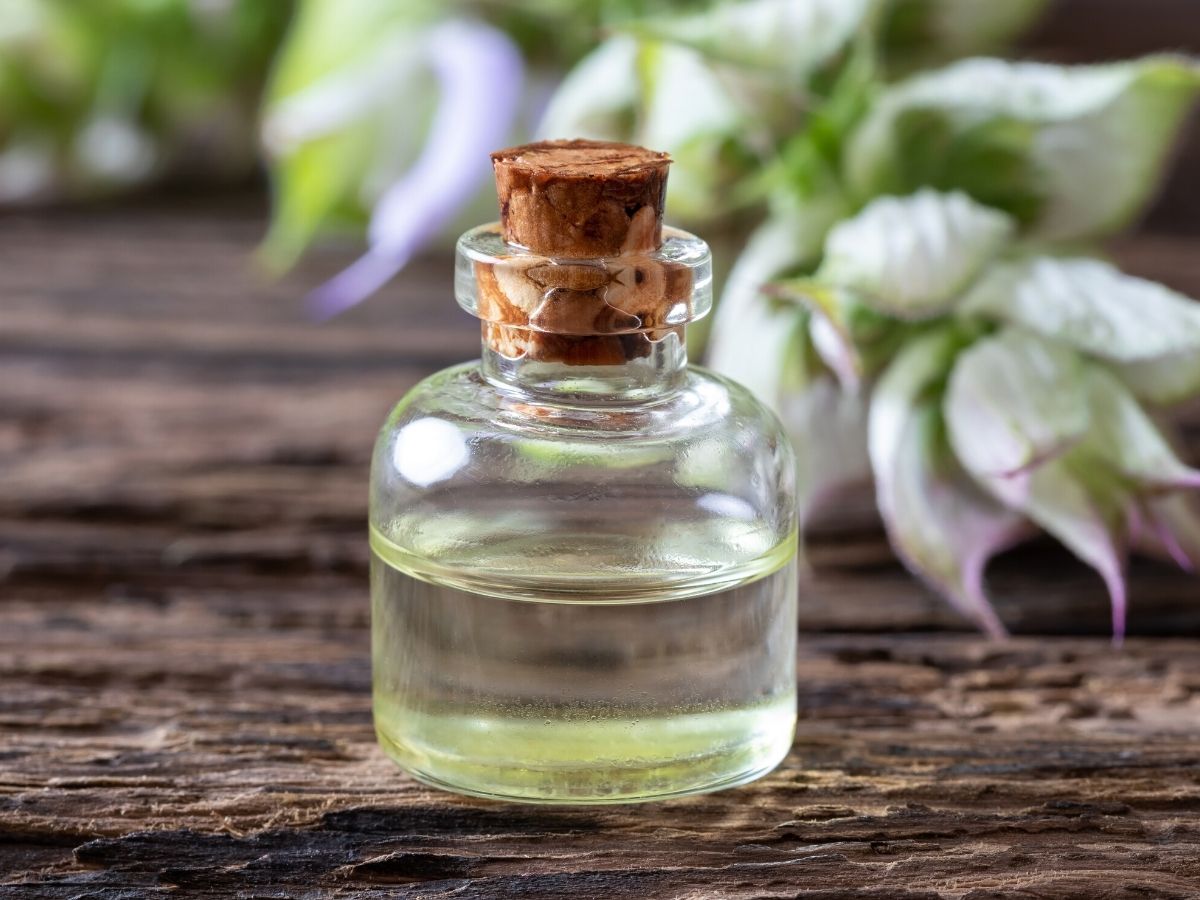 Oregano Oil
Oregano essential oil comes from the popular herb. I use this all the time when I cook since it's a popular Greek herb! When extracted, the oil is much more potent and can be used for many other health benefits.
Potential Benefits:
Clears skin conditions
Insect repellent
Anti-fungal
Antioxidant
Natural antibiotic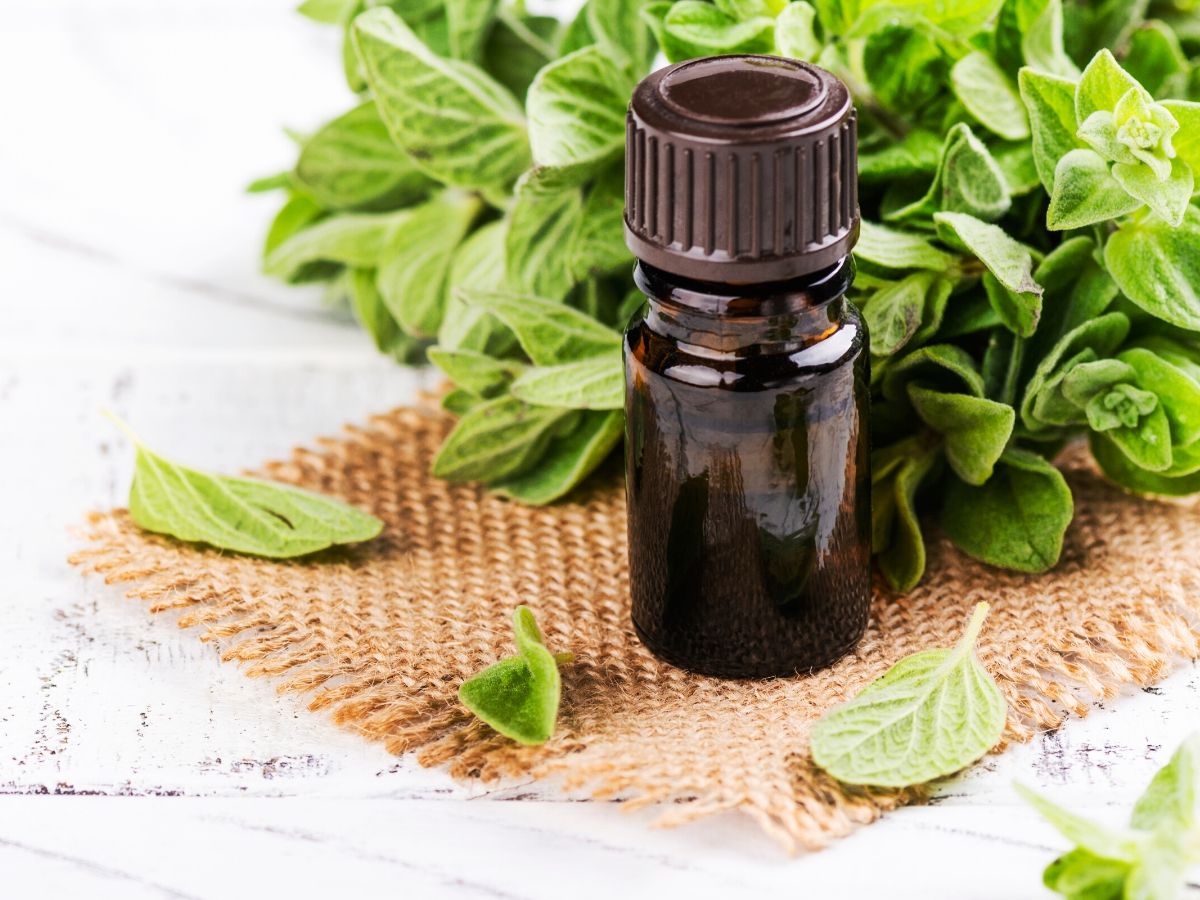 Orange Oil
Orange essential oil is a popular oil known for its citrus, uplifting scent. It is commonly uses in lotions, candles and cleaning products because of its antibacterial properties and refreshing aroma.
Potential Benefits:
Air purifying
Food/drink enhancer
Mood lifter
Increase awareness
Immune support
Antimicrobial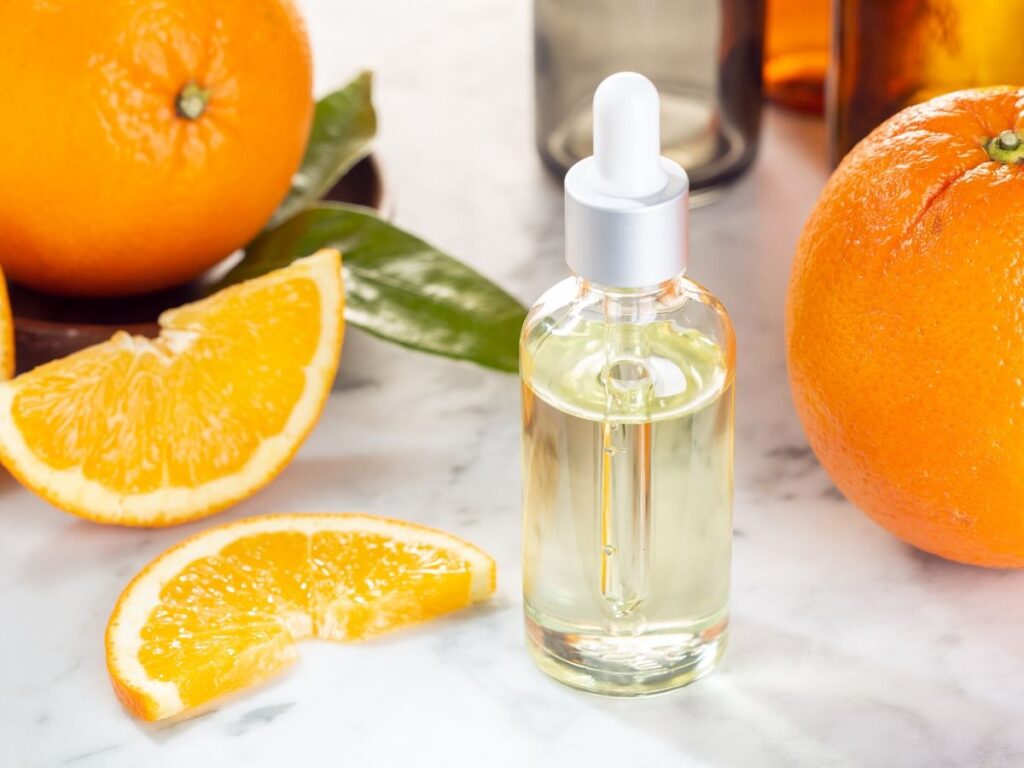 Cinnamon
Cinnamon essential oil has a warm and spicy aroma. It is one of my favorites to use especially during the colder months. Other than adding some to your oatmeal, it offers many other health benefits that may surprise you.
Potential Benefits:
Cough suppressant
Stimulate circulation
Stress reducer
Aids in digestion
Inspect repellent
Antimicrobial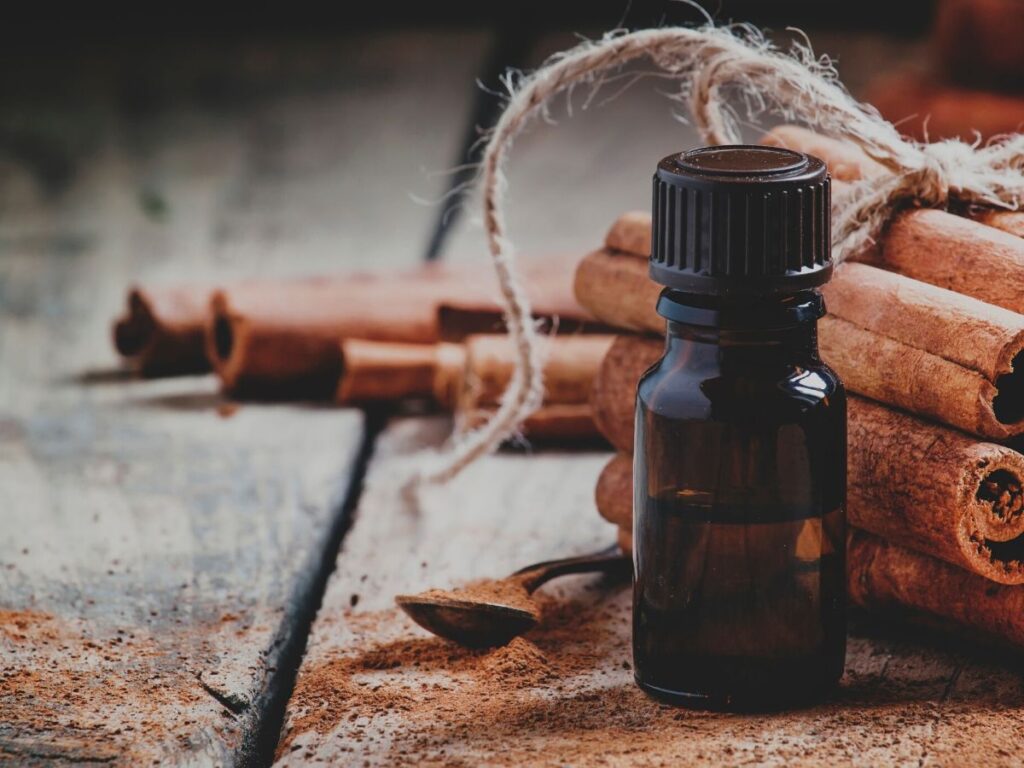 Cypress
Cypress essential oils comes from the twigs, stems and leaves of the cypress tree. It contains a molecule that is found in herbal cough suppressants.
Potential Benefits:
May help minimize warts
Antibacterial
Cough suppressant
Ease hemorrhoids
Disinfects wounds
Great for acne
Can reduce appearance of veins and cellulite
Helps with body odor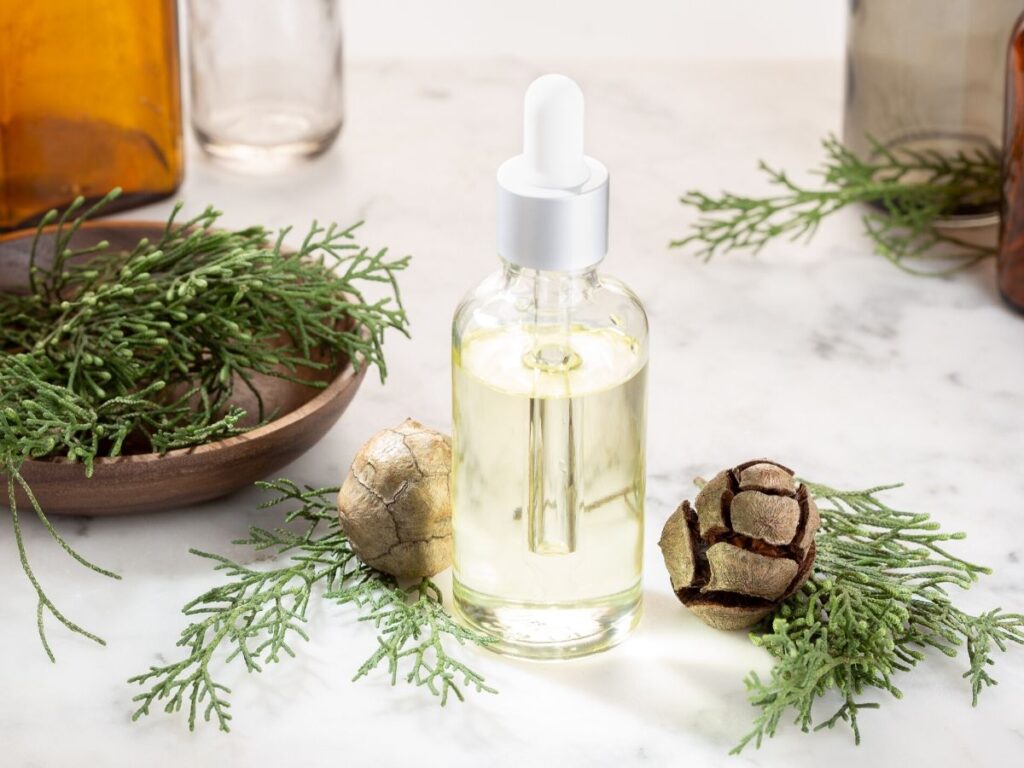 Vetiver
Vetiver essential oil is a green grass that is native to India. The aroma is earthy and woody similar to citronella and lemongrass.
Potential Benefits:
Improves brain function
May help sleep respiration
Can ward off ticks and other insects
High in antioxidants
Can help arthritis
Ease anxiety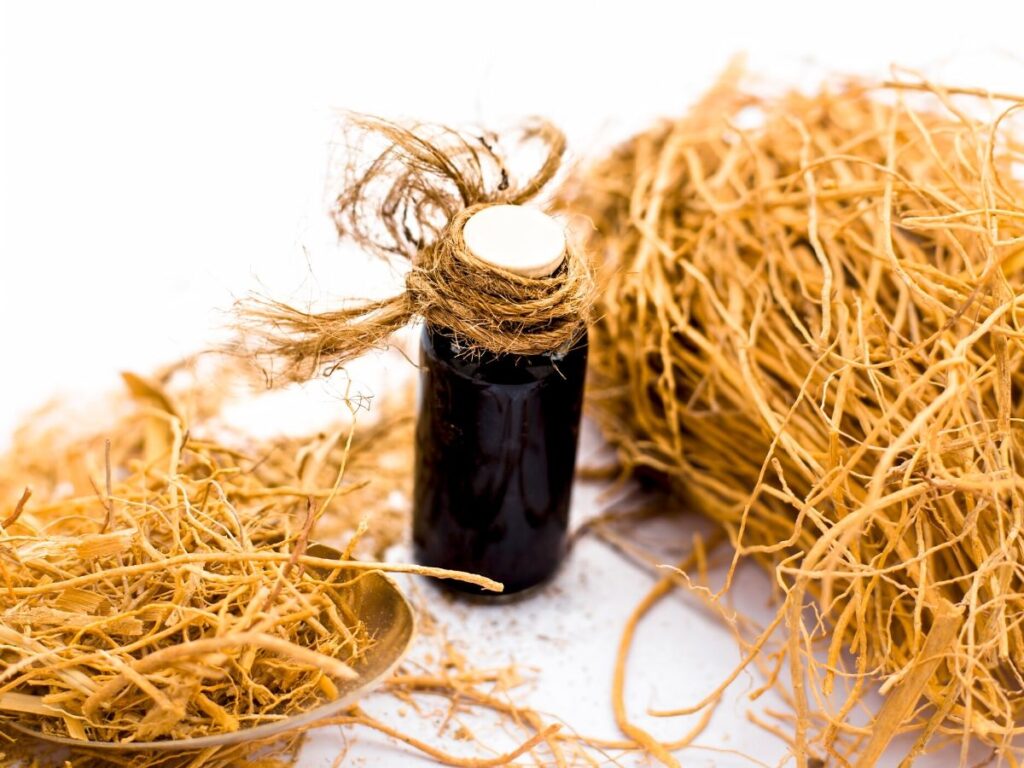 Hyssop
Hyssop essential oil comes from a small bush that comes from the mint family. This herb is normally used in cooking and herbal medicine.
Potential Benefits:
Helps with digestion
Could ease gas
Can support respiratory functions
Can help fight infections
Insect repellent
May help with sore throats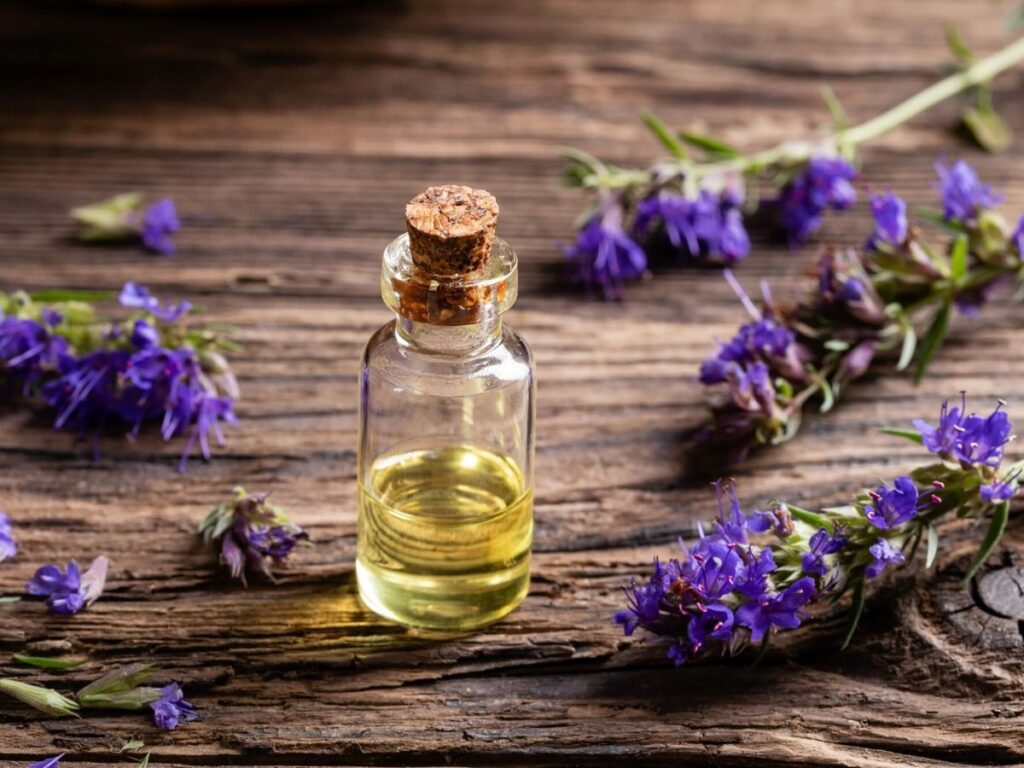 Spearmint
Spearmint essential oil comes from the spearmint plant which has a sweet and minty taste. It is most commonly used to freshen breath and is often used in cooking. There are multiple other claimed benefits too.
Potential Benefits:
Freshens breath
Mood lifting
Energizing
Promotes digestion
High in antioxidants
May lower blood sugar
May reduce stress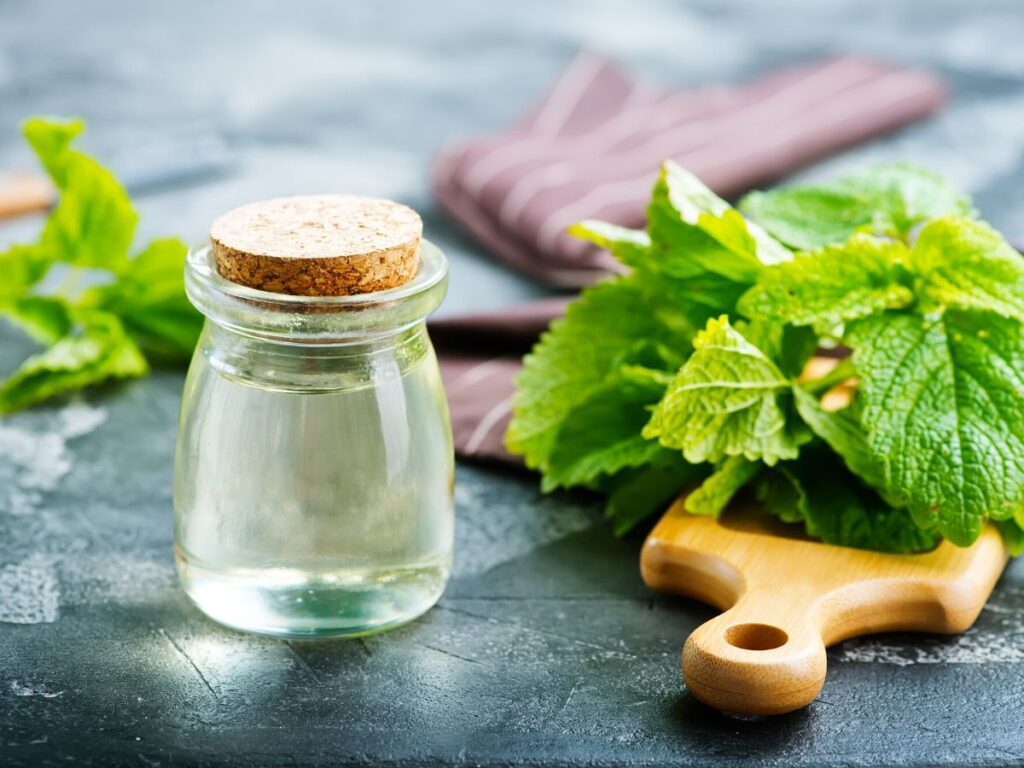 Arborvitae essential oil comes from an evergreen tree that has natural preserving properties which helps prevent wood from rotting or decaying. The aroma is very grounding and calming.
Potential Benefits:
Powerful cleansing and purifying properties
Stress reducer
Supports immune system
Promotes healthy skin
Bug repellant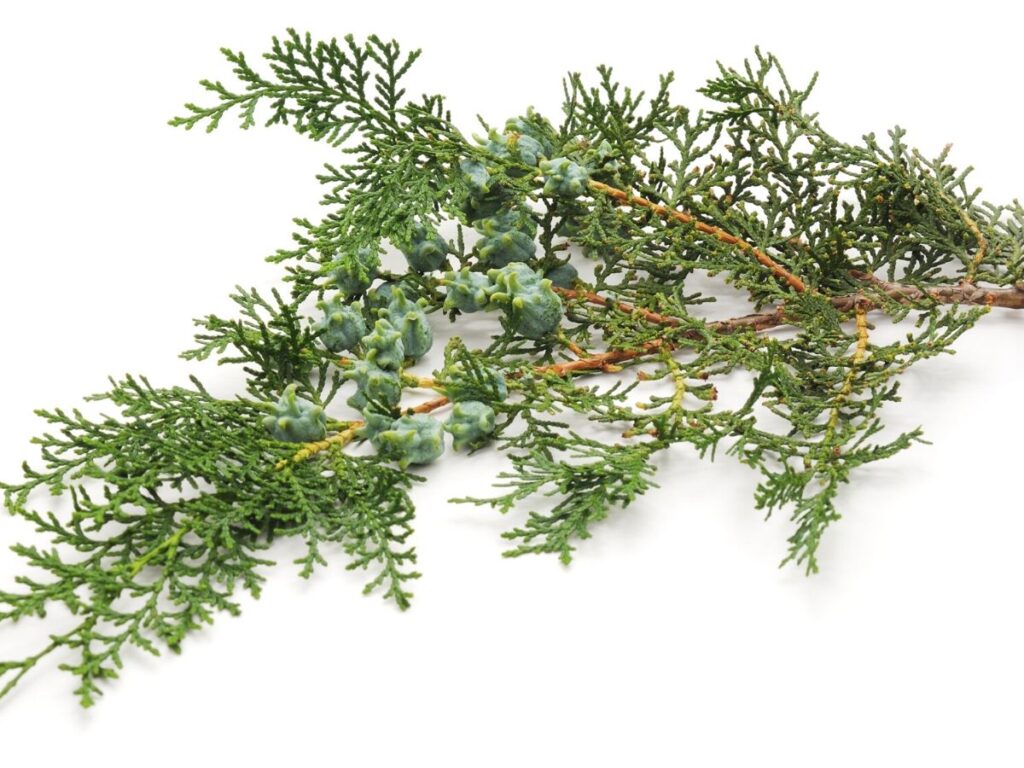 Cassia Oil
Cassia essential oil is extracted from the bark of a cassia plant and is closely related to cinnamon. It offers a warm, spicy aroma making it ideal in the winter months.
Potential Benefits:
Can support the cardiovascular system
Can promote feelings of arousal
Energizing aroma
Supports digestion
Supports immune system
May support colon health
Improves skin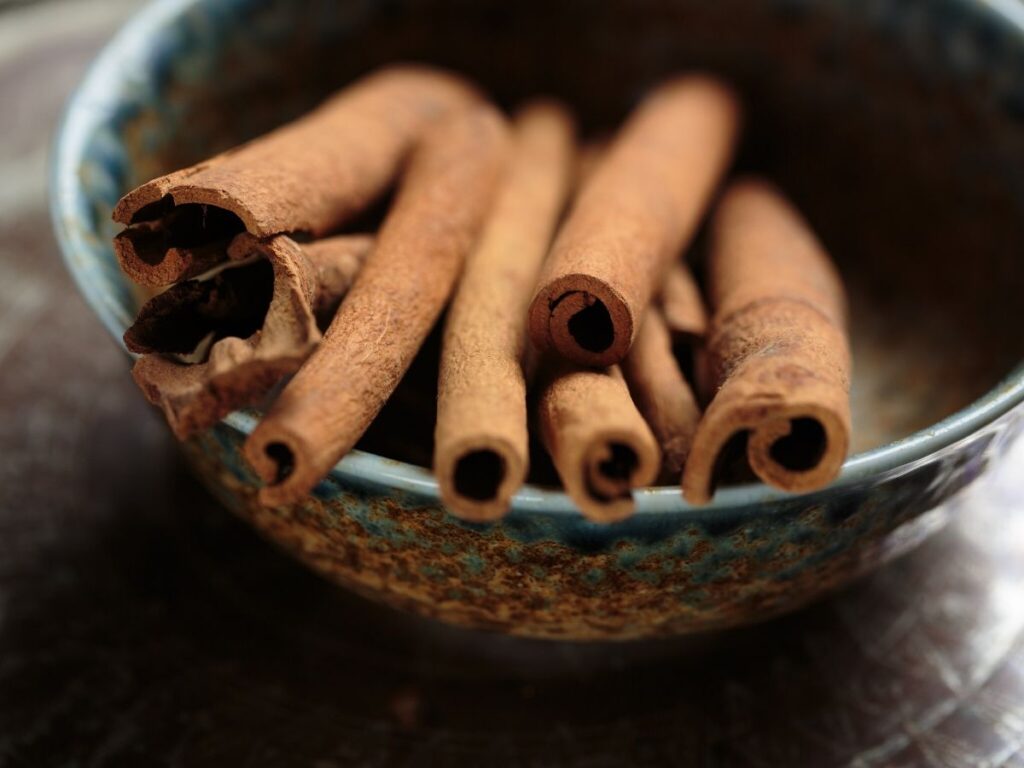 Geranium Oil
Geranium essential oil comes from the flowering geranium plant. It is most commonly used in both skin and hair care products such as lotions, shampoos and perfumes. It has a bold floral aroma and can offer you a peaceful environment when diffused.
Potential Benefits:
Can boost skin appearance
May reduce swelling in legs/feet
Anxiety/stress reducer
Great for your hair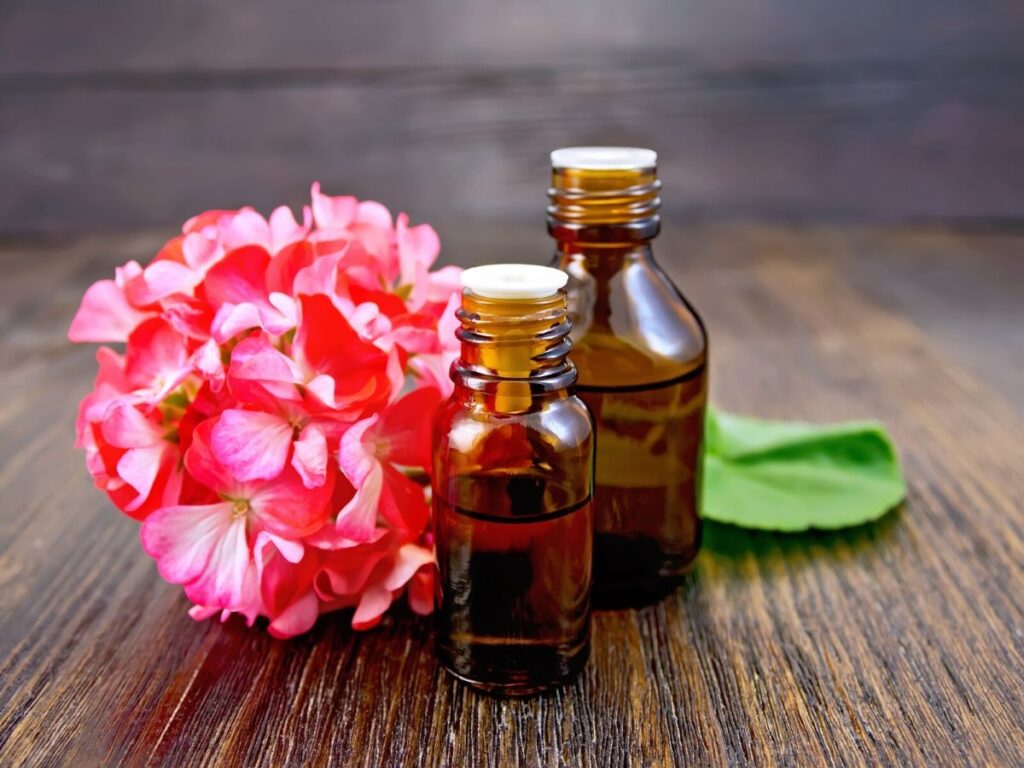 Ginger
Ginger essential oil is extracted from the ginger root. It has a strong, spicy taste and aroma and is known for many other health benefits outside of the kitchen.
Potential Benefits:
Promotes digestion
Relieve upset stomach/nausea
Promotes joint health
May help with inflammation
Relieves stress
Can improve circulation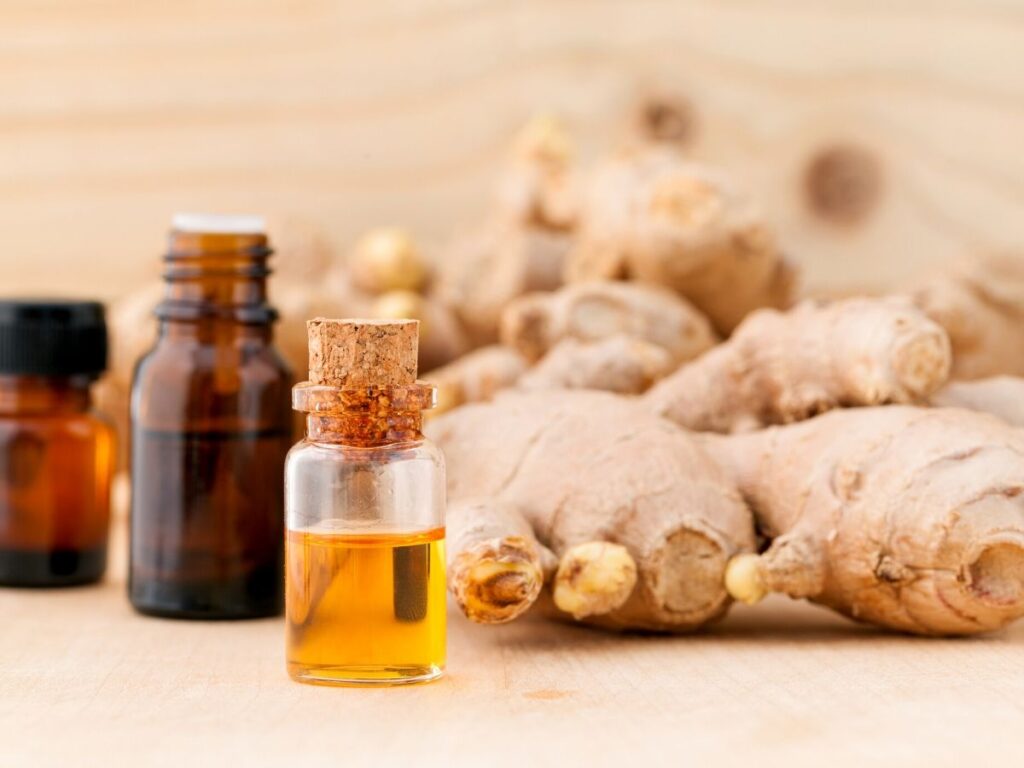 Helichrysum
Helichrysum essential oil is known as the 'everlasting flower' and has an exotic, spicy scent like curry. It comes from a plant in the sunflower family and is most known for its anti-aging properties.
Potential Benefits:
Promotes skin-cell regeneration
Promotes vitality
Reduces blemishes
Can promote wound healing
May reduce fine lines/wrinkle
Helps fight infection
Can reduce inflammation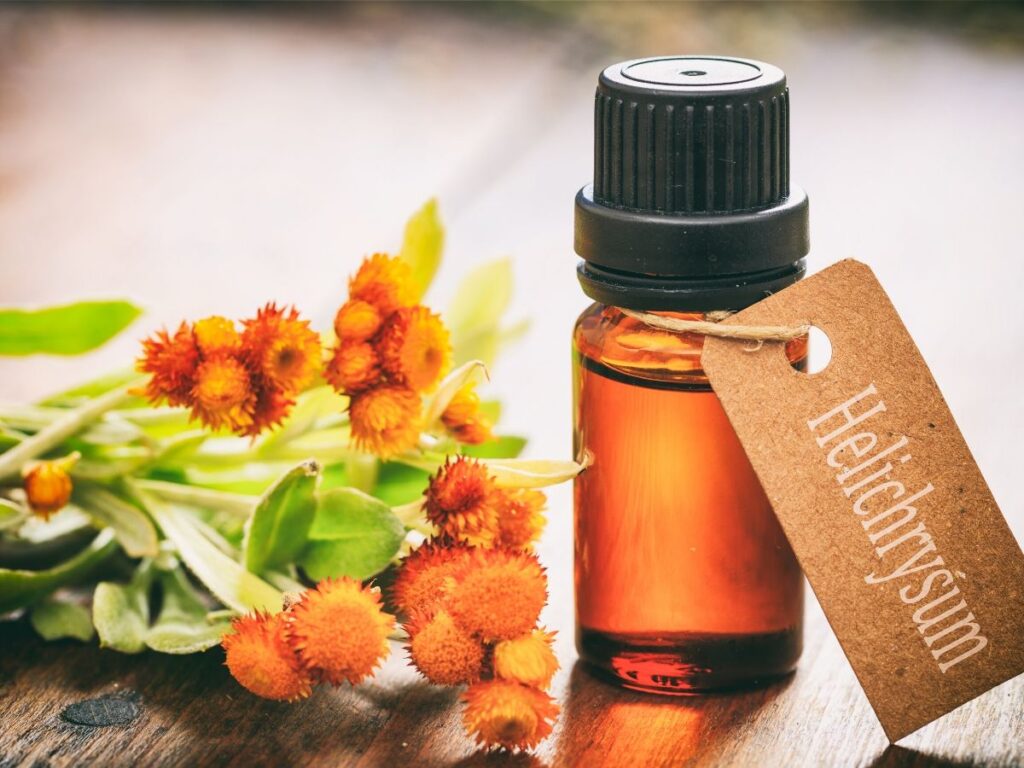 Neroli Oil
Neroli essential oil comes from the flowers of bitter orange trees. It is also known as orange blossom oil
Potential Benefits:
Relieves anxiety
Helps with depressions
Can help prevent breakouts
May reduce blood pressure
Can help with menopause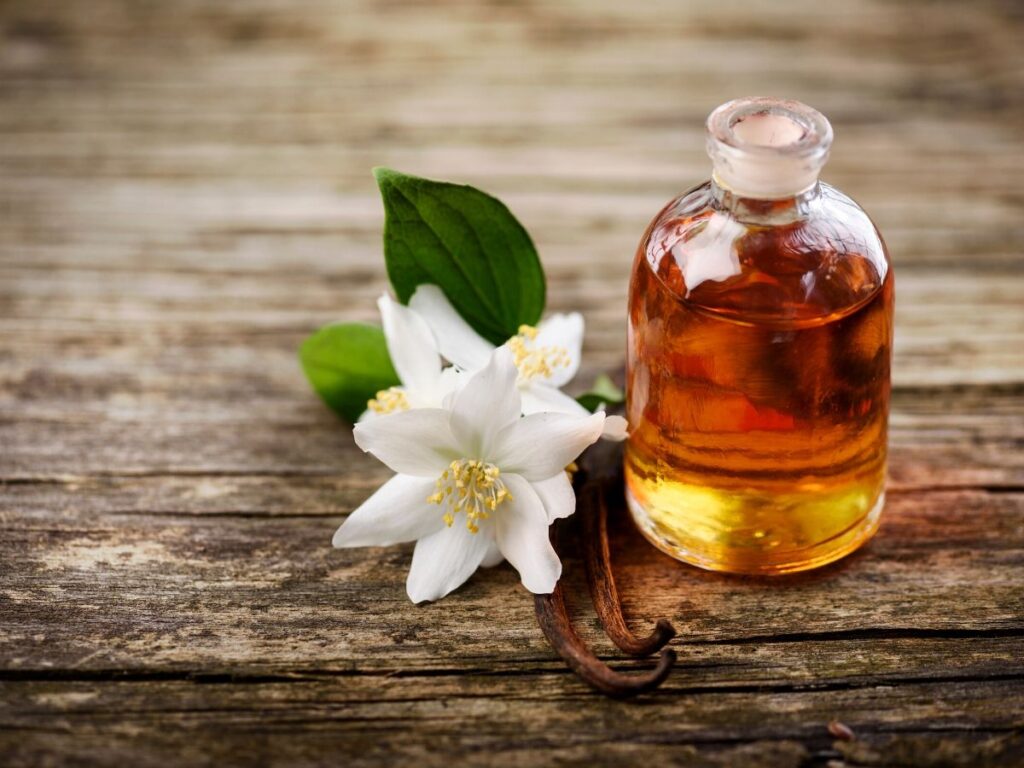 In Summary
These essential oils are just touching the surface. There are so many other essential oils out there that have many other benefits however these are the most popular ones and ones I use the most. I suggest adding a couple of drops of your favorites (with a carrier oil) in a small glass bottle to make your own essential oil recipes that work for you and your needs! Make sure to learn about where you should purchase your oils.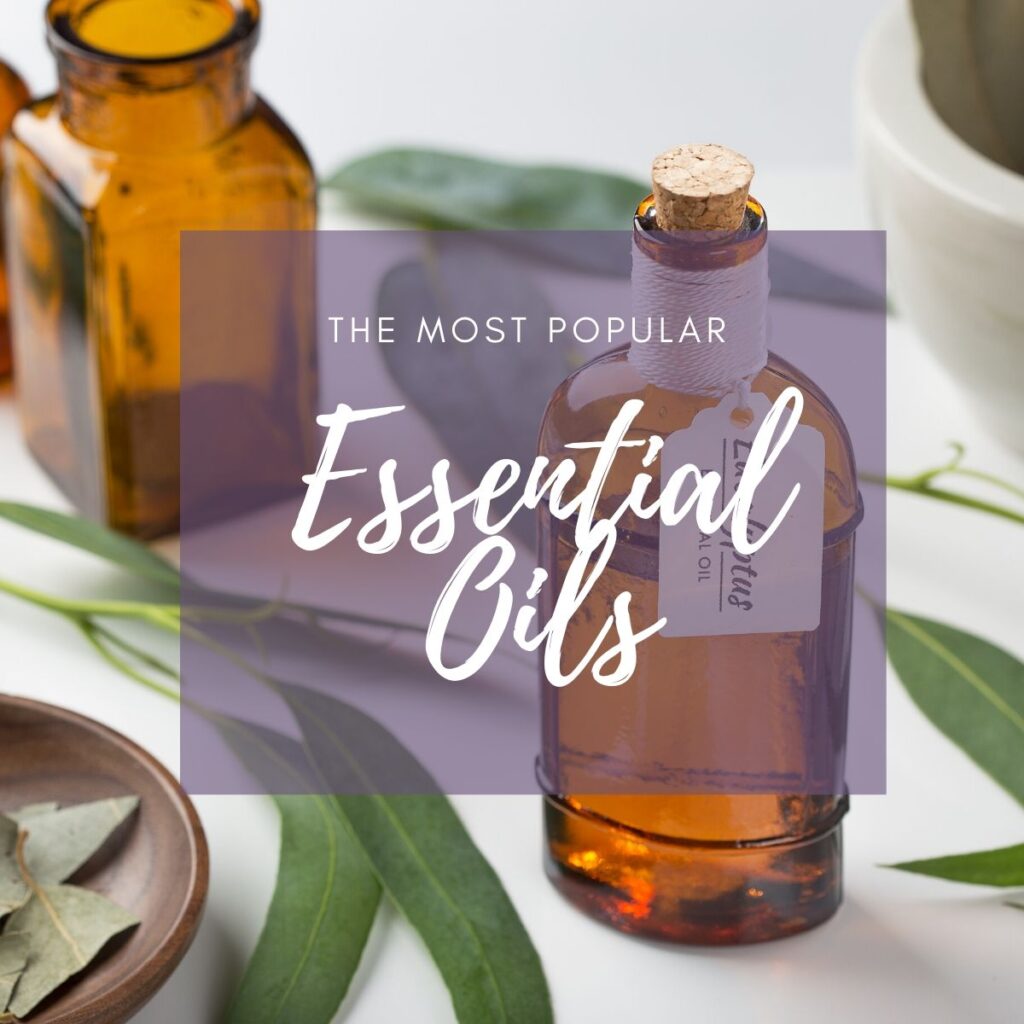 Recent Posts:
Are Essential Oils Really Safe?
My FAVORITE Essential Oil Products